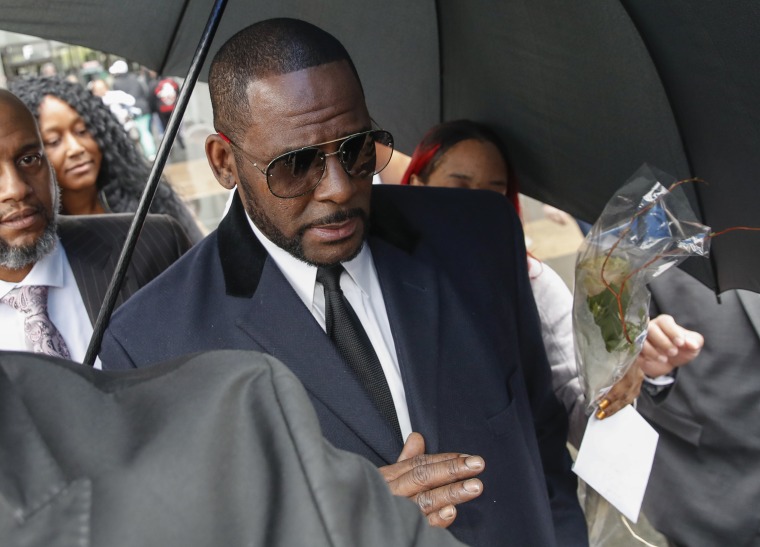 Ann M. Donnelly, the Brooklyn judge who sentenced R. Kelly to 30 years in prison for racketeering and sex trafficking last year, has ordered that Kelly and his former label, Universal Music Group, pay more a combined fee of $504,289 in music royalties to help cover his restitution fees and criminal fines, Variety reports.
Donnelly's ruling comes just under a year after she ordered Kelly to pay $309,068.18 in restitution. (A week before that, she seized $27,828 from his prison inmate funds to cover additional fines, leaving only $500 in the account.) Bloomberg Law reported Wednesday that Donnelly has now called on Universal to use Kelly's music royalties to help cover the balance. It's unclear how much of the original sum has been paid down and how much was added in the 11 months since to reach this week's half-million-dollar sum. The FADER has reached out to a representative of UMG for comment.
In addition to his conviction and sentencing in New York, Kelly was sentenced earlier this year to 20 years in prison — 19 of them concurrent with his New York term — for a separate conviction of producing child pornography and enticing a minor to engage in sexual activity in Chicago. Kelly also faced two counts of prostitution involving a minor in Minnesota, but those charges were dropped in May.