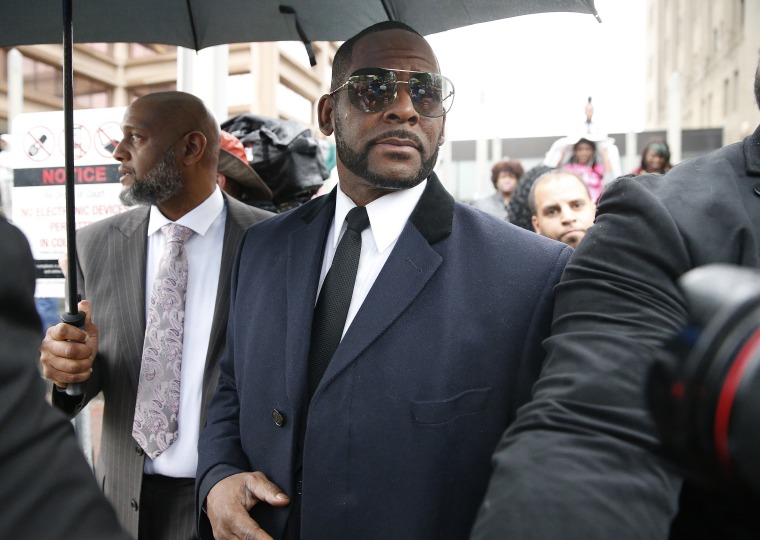 R. Kelly has been charged with 11 new counts of sexual assault and sexual abuse, the Chicago Tribune reports. Though details of the new charges are still murky, all of the counts have been confirmed to be felonies. Four of them are for aggravated criminal sexual assault, a Class X felony in Illinois — each carry a mandatory sentence of between six and 30 years in prison.
Kelly also faces two counts of criminal sexual assault by force, two counts of aggravated criminal sexual abuse, and three counts of aggravated criminal sexual abuse upon a victim between the ages of 13 and 16. Kelly is due in court next week to address the new charges. When asked for comment, his attorney Steven Greenburg told the Tribune "we'll see what it is, and we'll deal with it accordingly."
These new charges arrive just months after R. Kelly pleaded not guilty to 10 charges of criminal aggravated sexual assault. In April, he automatically lost one of the civil lawsuits against him by default after he skipped a scheduled court date.