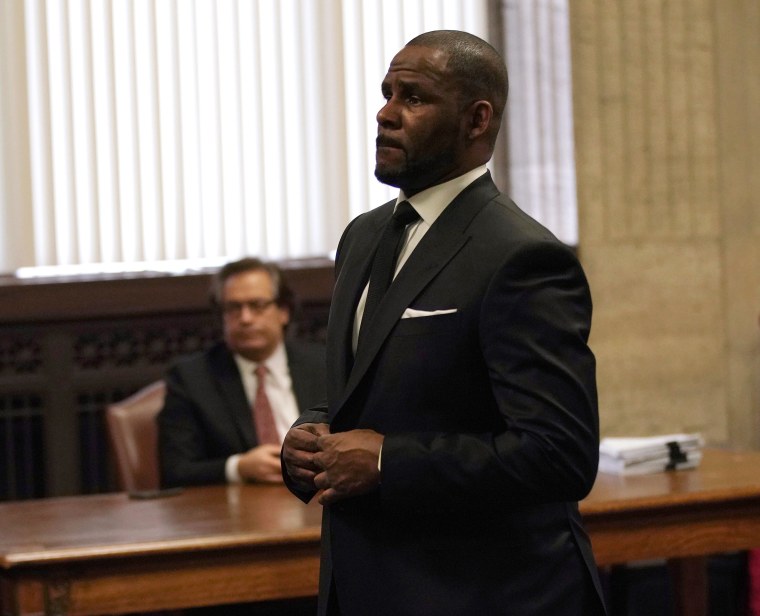 The Chicago Tribune reports that R. Kelly has automatically lost one of the civil lawsuits against him after he skipped a scheduled court date this week. The suit was filed by one of the four alleged victims behind the 10 pending counts of aggravated criminal sexual abuse against Kelly; she attests that the singer initiated a sexual relationship with her back in 1998 when she was just 16 years old.
Kelly had been served a summons to appear at Cook County Circuit Court for the trial, and neglected to attend. "Robert Sylvester Kelly has failed and refused to file an appearance or answer to the Complaint even though [he is] required to do so," wrote the alleged victim's attorney in their motion for default judgment.
Judge Moira Johnson conditionally accepted the request to file judgement on Tuesday; the decision could have be revoked had Kelly and his attorney Brian Nix attended an additional hearing on Wednesday (they did not). In a statement to the Chicago Sun Times, Kelly's publicist Darrell Johnson said: "We don't care about the lawsuit. The lawsuit means nothing to us."
The alleged victim seeks $50,000 in damages, though none have been awarded yet.