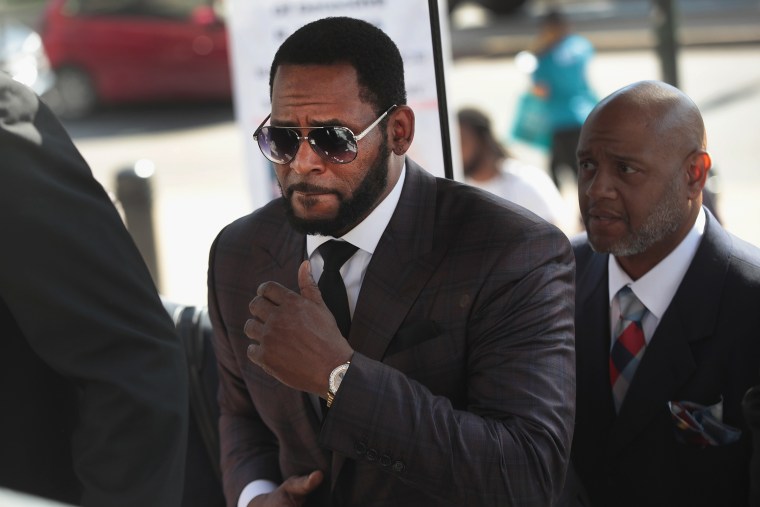 R. Kelly pleaded not guilty on a 13-count indictment at the U.S. District Court in Chicago on Tuesday, according to a report from the Chicago Sun-Times. The singer was denied bond and will be remanded in custody.
Addressing Judge Harry Leinenweber, prosecutors described Kelly as "an extreme danger to the community, especially to minor girls" and said that he "has a unique ability to influence and intimidate witnesses and victims, and that continues to this day."
Kelly, 52, has been held at the Metropolitan Correction Center in Chicago since last Thursday, when he was arrested on related to federal child pornography and other federal offenses, including enticement of a minor and obstruction of justice. He faces federal charges in both Chicago and New York. If found guilty, he faces a maximum sentence of 195 years behind bars in Chicago alone.