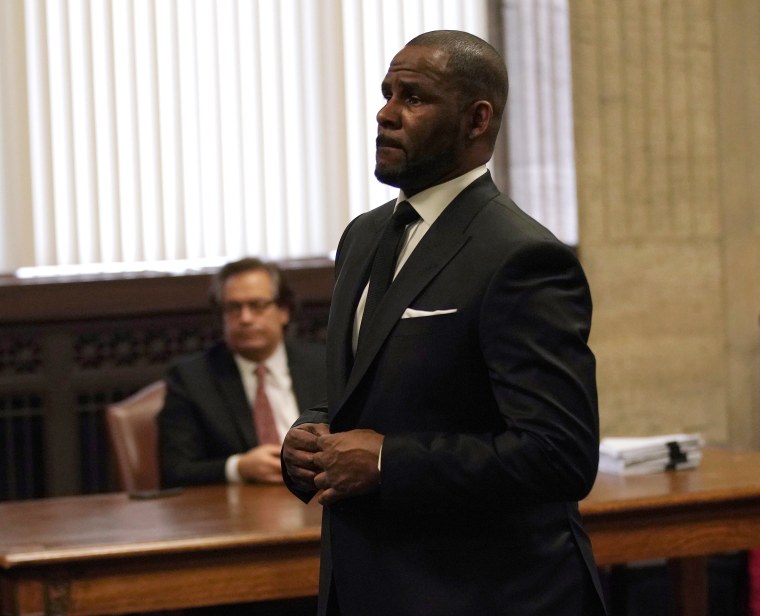 R. Kelly's legal team is attempting to secure the singer's release from prison before he faces numerous sex abuse trials in different states, according to a TMZ report.
Kelly's attorney Steve Greenberg claims his client is receiving insufficient medical care at the Metropolitan Correctional Center in Illinois. In a filing, Greenberg claims Kelly suffers from "numbness in one of his hands, anxiety, and an untreated hernia."
There's also the matter of the prison's conditions. Greenberg's filing reportedly calls them "stifling" and complains that Kelly's two partners, Joclyn Savage and Azriel Clary, are only permitted to see him one at a time. "[O]nly one of them is allowed to be on his visiting list, and after 90 days he's required to switch," the filing reportedly reads.
Kelly is not a flight risk, Greenberg reportedly told the court, because he's too famous and doesn't have a passport available to use. He also reportedly promised that Kelly would not engage in witness tampering.
The federal charges against Kelly include prostitution in Minneapolis, criminal sex assault and sexual abust in Chicago, and racketeering in New York. His Chicago trial begins in April 2020.
Listen to The FADER's weekly playlist of songs you need in your life