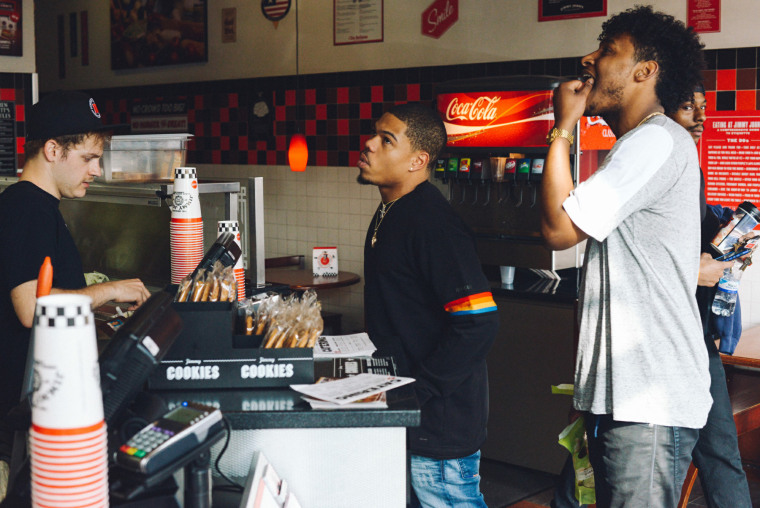 Taylor Bennett is pointing out the mundanity in the glitzy things on his new song "Streaming Services." Bennett avoids condescension in his lyrics, which pivot from dream-like in the verses to urgent and contemporary on the hook. The tune features MELO MAKES MUSIC and ZXXK, the rapper who's signed to Bennett's label Tay Bennett Entertainment.
In the song's SoundCloud description, Bennett writes: "I created 'STREAMING SERVICES' to educate the world on independent artist struggles to navigate through an industry built on their own creativity. Years later still having little to no understanding of how to distribute and collect funds from our own product."
Taylor Bennett will perform on The Late Show With Stephen Colbert on January 7. His EP Be Yourself dropped in July. Read The FADER's interview with Taylor Bennett here.