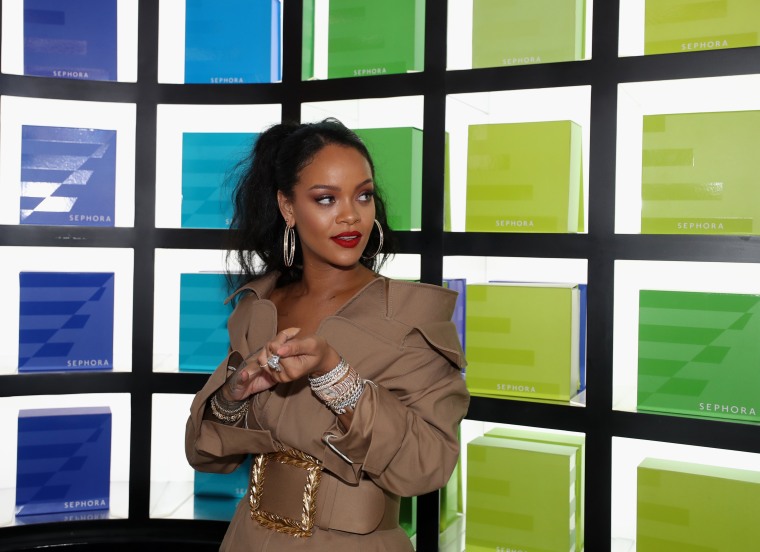 The wait for new Rihanna music is an ongoing ordeal for her millions of fans and something she is having a lot of fun with. However, after promising her ninth studio album will arrive in 2019, it looks like Ri is kicking off the year in the studio.
A short clip from the studio, heavily disguised behind a filter, was posted by Rihanna on Instagram on Sunday night. There's no pretending that it offers any insight into how the music is sounding (there's no dancehall or reggae to be heard) but RiRi does sing a little, which is nice to hear three long years after ANTI dropped.
Check out the clip below.
🚨 #R9: Rihanna shared a video of her working in the studio 🚨 pic.twitter.com/TEf4wfxgfc

— Rihanna News (@TeamOfRihanna) January 7, 2019