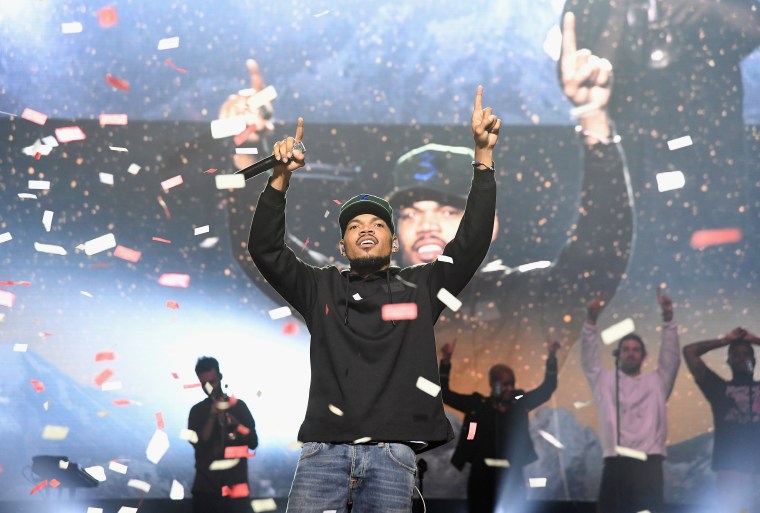 Chance The Rapper has pulled "Somewhere in Paradise," his 2015 collaboration with R. Kelly, from certain streaming services, TMZ reports. The song no longer appears on Spotify, Apple Music, or Tidal, but remains available on SoundCloud and Apple Music's Connect at the time of this publication.
The song's purge comes in the wake of Lifetime's Surviving R. Kelly, a documentary series tracking the allegations of sexual and psychological abuse that have followed Kelly since 2000.
Last week, Chance The Rapper formally disowned "Somewhere in Paradise." "Making a song with R. Kelly was a mistake," Chance said in an interview with Cassius' Jamilah Lemieux, before expressing regret that he did not take the numerous accusations of sexual and psychological abuse against Kelly more seriously. Chance later tweeted an apology "to all of [Kelly's] survivors for working with him."
Lady Gaga issued her own apology for her Kelly collaboration "Do What U Want" before also pulling the song from streaming services last week.
On Monday, it was reported that Kelly's label Sony/RCA has frozen the release or production of any new music. Kelly has denied all allegations of abuse through a lawyer.