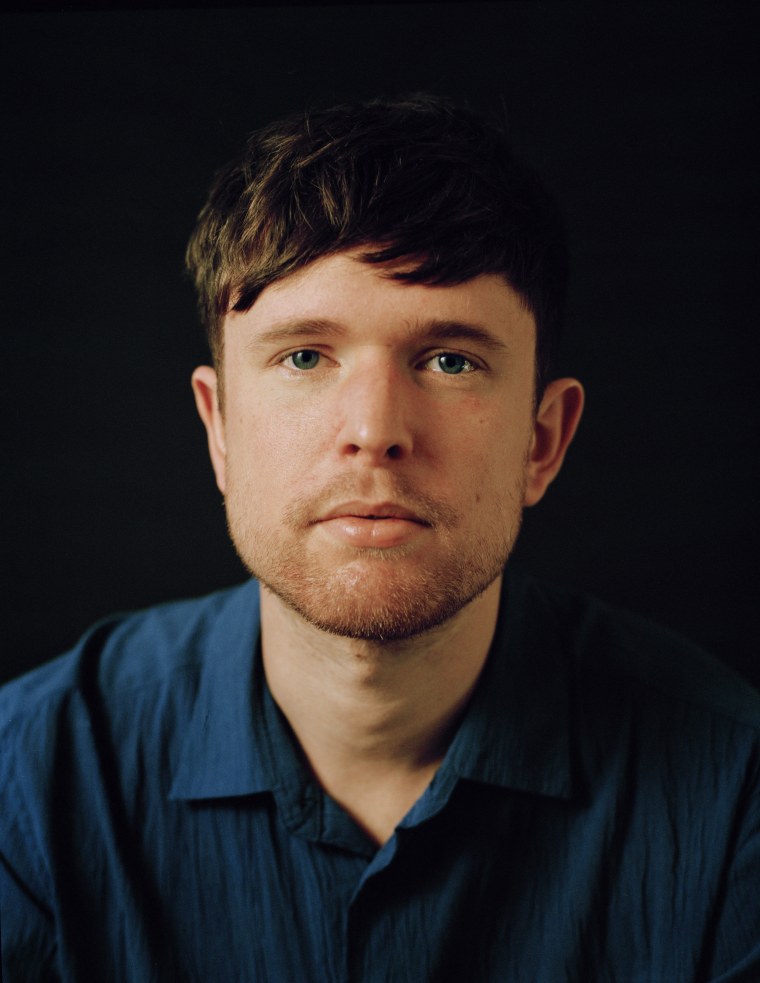 Last year, after Pitchfork published a negative-leaning review of James Blake's single "Don't Miss It," the British musician took aim at critics dismissing him for making "sad boy" music. Mockery of his feelings, Blake argued, "[contributed] to the ever disastrous historical stigmatisation of men expressing themselves emotionally." Blake's often-melancholy music has taken him from London's post-dubstep landscape of gloomy clubs and lonely night buses to a life in L.A., collaborating with the likes of Beyoncé, Frank Ocean, and Kendrick Lamar along with Travis Scott and Andre 3000—the latter two who appear on his new album Assume Form.
Unlike similar boundary-pushing British producers like Joy Orbison or Blawan, Blake's crossed genre lines throughout his career; his biggest leap came with his self-titled debut LP in 2011, which blended rattling sub-bass with covers of songs by Feist and his own father. 2013's Overgrown brought gospel and R&B into the mix, further proof that Blake was adept at evoking pensive and somber emotions—but the notion that his music signified all that is bleak and grey was calcifying. In 2016, he cheekily told The Guardian, "I've subdued a generation. That will be my legacy."
But a decade into his career, Assume Form introduces joy and romance to Blake's music, and it's all the better for it. Lines about coexisting and contentment run throughout; he coos "By all means, she can get ahead of herself, I'll already be there" on "Into The Red," and asserts on "Can't Believe The Way We Flow" that "Nothing makes a sound when you're not around." Self-doubt occasionally creeps in, but such notions of insecurity are gone on the tranquil "I'll Come Too": "I'll go under your wing/ I'll slot right in." It's a simple but effective image of finding comfort with another. Blake's credited partner and The Good Place actress Jameela Jamil with helping him open up; "It feels good now to just be able to tell people how I feel," he told Dazed in a recent interview. "In my everyday life, I wasn't being encouraged to sit behind metaphor or sit behind long silences or be in a mood without explaining what it's about."
If Blake is adding new colors to his lyrical pallette, Assume Form is still occasionally guilty of floating at the same glacial speed that defined his older material. While beautifully textured, the album can sound cold to the touch; on "Don't Miss It.", Blake examines his past romantic failures from the vantage point of getting to "hang out with your favourite person every day," an exuberance tempered by Blake's predilection for icy atmospheres and isolated choir-boy vocals, while "Don't Miss It" and "Are You In Love" fall back on Overgrown's lonely synth sounds.
On his previous albums Blake has invited Rick Rubin and Brian Eno to contribute production. On this album Metro Boomin and Oneohtrix Point Never join in, highlighting that collaboration has played an increasingly important part in Blake's career—from working with Chance The Rapper and cult grime MC Trim to teaming up with Bon Iver's Justin Vernon for the on-and-off Fall Creek Boys Choir project. In the past, Blake's blended these vocal contributions as textures, but Assume Form wields them like primary colours. Travis Scott, who Blake worked with on Astroworld highlight "Stop Trying to Be God," lets his guard down on "Mile High," rapping about a partner being "Like... an imaginary friend" over a hypnotic Metro loop. Love and domesticity sit side-by-side throughout Assume Form, from Blake's request to "go home and talk shit about everyone" on "Power On" to Andre 3000 delivering an extraordinary verse on "Where's the Catch?," in which he laments a relationship ending as fall arrives. Spanish singer Rosalía arguably makes the biggest impression on "Barefoot in the Park," positively bursting out of the speakers and bends Flamenco traditions to her own will, singing in Spanish with Blake over lolling trap drums.
Blake's previously-mentioned statement about the link between expressing your emotions and mental health was decisive and timely, allowing him to wrestle control of his own narrative and speak up for a marginalized section of his male fans. On Assume Form, he continues to let his innermost thoughts out, but the distance between listener and artist has become smaller, resulting in an album that feels lighter and more personal. In time, one would hope that the music itself takes on a similar breeziness.