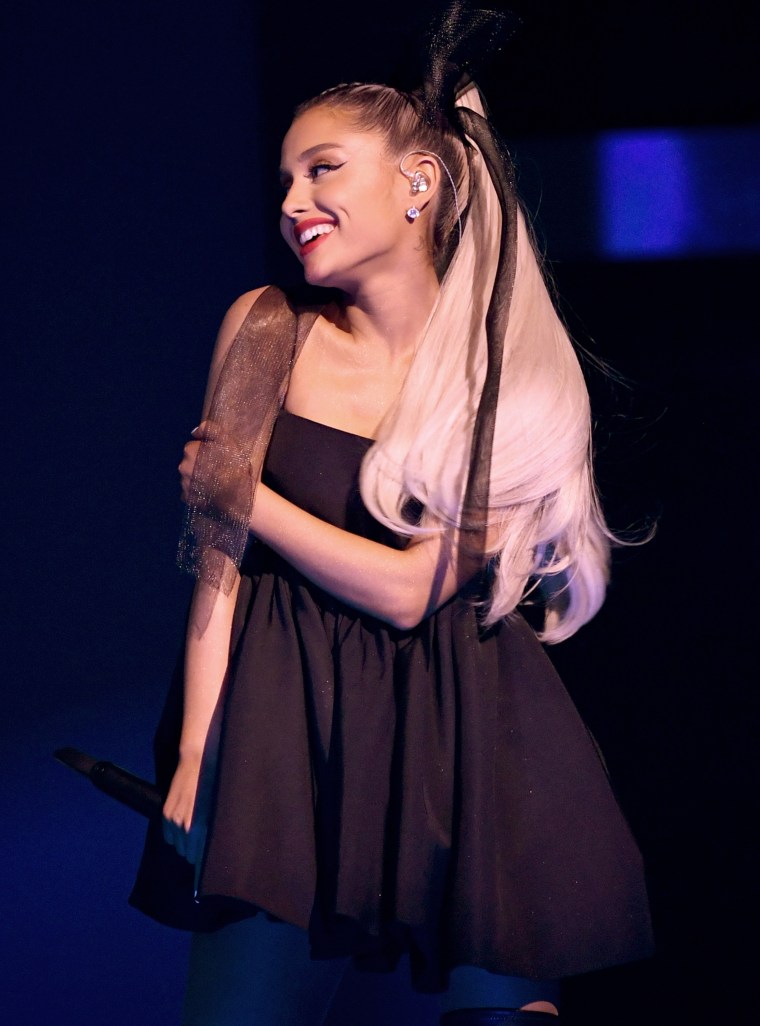 While chatting with fans via Twitter on Monday, Ariana Grande decided to let folks know that she'll be sharing the cover art and tracklist to her upcoming album this Friday.
In response to one user asking when pre-order would be open for the unknown full-length, Ari confirmed Friday as the date, before adding that she'd drop the project's cover and the tracklist as well.
As fans continued to ask away, Grande continued to answer, also sharing that the recently released "7 Rings" is the upcoming album's final single before its release. The pop star also hinted at the possibility of the project being released as early as Valentine's Day.
Ari released her fourth studio album Sweetener back in August.
The full-length quickly debuted at #1 on the Billboard 200 and has been nominated for best pop vocal album at the 2019 Grammys.
Check tweets below.