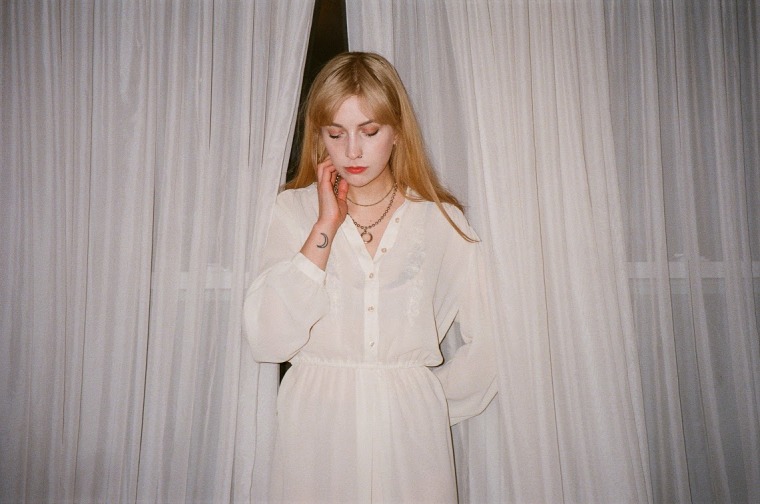 As Ellis, Hamilton's Linnea Siggelkow makes pop-indebted shoe gaze that aches and glows . Back in November, she released her debut EP The Fuzz, from which we premiered "Frostbite." Today, after signing with Fat Possum, she's detailing plans to physically release the EP in March. She's also offering a candlelit, kaleidoscopic video for "All This Time."
"The song is about being truly seen at the very core of your being. It's a scary and beautiful thing, and I wanted to make a visual to match," wrote Ellis in an email. "With the help of my friends Andy Friesen and Ariel Bader-Shamai, a bunch of thrifted lace curtains and brass candlesticks, some mirrors and a prism, we made this video. My favourite thing about it is that I am wearing my aunt's actual wedding dress that she made herself in the 70s."
The Fuzz is out on March 22 via Fat Possum and Royal Mountain Records.