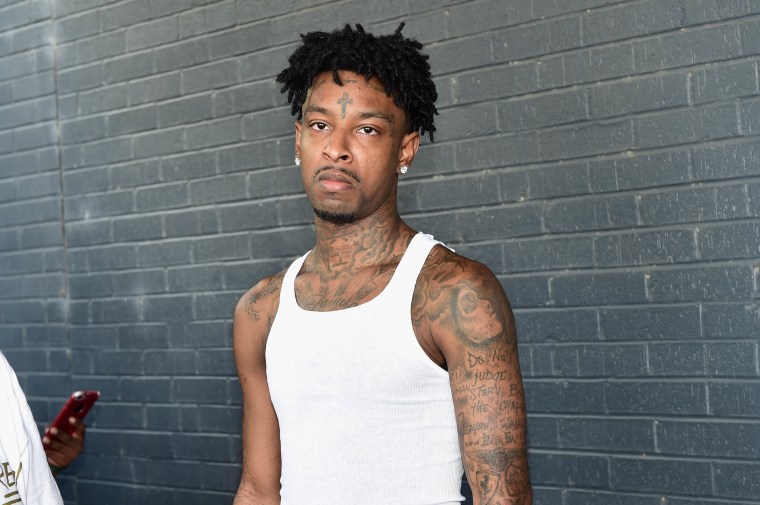 21 Savage's co-manager Meezy has shared new information on the rapper's condition since his arrest on Sunday. Savage was detained by I.C.E., who claimed the Atlanta rapper was an undocumented immigrant from the United Kingdom.
"[Savage] is in lockdown for 23hrs of the day," Meezy wrote on Tuesday. "No tv or any communication besides our 10 min phone calls." See the tweet below in full via Complex.
In a statement released on Monday, Savage's lawyer Charles H. Kuck said his client's arrest was "based upon incorrect information." Kuck confirmed Savage (real name Shayaa Bin Abraham-Joseph) had entered the country as a minor with his family who had overstayed their work visas, but said Savage applied for a new visa in 2017.
"This is a civil law violation," Kuck stated, "and the continued detention of Mr. Abraham-Joseph serves no other purpose than to unnecessarily punish him and try to intimidate him into giving up his right to fight to remain in the United States."
The arrest of Savage prompted outrage from within the entertainment community and beyond. A number of entertainers including Post Malone, Cardi B and Quavo have signed on to a petition created by Black Lives Matter calling for Savage's release. In his tweet, Meezy said Savage appreciates the support: "Everything I've told him that has been happening made him happy & makes this time fly by," he wrote.
As of press time, the petition has over 137,000 signatures.