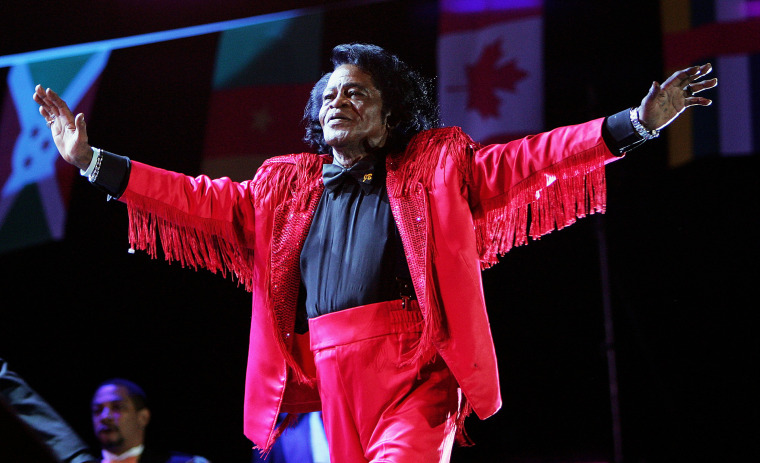 An extensive and potentially explosive new report by CNN explores the possibility that James Brown was murdered.
Brown, the legendary entertainer colloquially known as the Godfather of Soul, died in December 25, 2006. At the time, it was reported that Brown succumbed to congestive heart failure as a result of pneumonia. However, CNN spoke with over 140 of Brown's associates over a span of two years – individuals calling for an autopsy or criminal investigation include the doctor who pronounced him dead; a friend who has kept a vial of the late signer's blood since his death, believing it could prove he was murdered, and; Brown's fourth and final wife Tomirae Brown.
The story revolves around evidence collected by Jacquelyn Hollander, a 61-year-old entertainer. Once a member of Brown's inner circle, she claims their relationship was shattered after Brown allegedly raped her in 1988. Hollander says she began collecting evidence and information on Brown and his associates after the incident, and CNN reports that the documentation was used to corroborate her claims.
Hollander says Brown's team placed her under surveillance after she came forward with the incident as part of a 1992 defamation lawsuit against author Stanley Booth. Adrienne Brown, third wife of James, also believed that her husband's team were monitoring people they perceived as a threat, including her. Adrienne Brown accused Brown of domestic abuse in October 1995, and authorities began investigating a month later. Days before her death, Adrienne Brown contacted her divorce attorney Robert Harte and said she was afraid for her life. She died on January 8, 1995 – Brown's family claimed it was caused by complications from a recent cosmetic surgery.
In 2017, newly revealed writings by a police informant named Linda Bennett made in 1996 claim that Adrienne Brown was killed by a doctor unconnected to the cosmetic surgeries. Her notes contain a detailed confession by the doctor, who is not named – Bennett alleges the doctor snuck into Brown's residence and replaced her prescriptions with drugs to kill her. The doctor denied the allegations when contacted by CNN, calling them "crazy."
Nearly a dozen of James Brown's associates believe his death to be similarly suspicious. Soon after his death, the attending physician Dr. Crawford recommended an autopsy, which his daughter Yamma Brown declined. Crowford told CNN he "never believed" Brown died of natural causes. "He was a patient I would never have predicted would have coded... But he died that night, and I did raise that question: What went wrong in that room?"
The specific location of Brown's body is unknown – his daughter Deanna Brown Thomas did not confirm whether or not the remains are kept in his crypt.