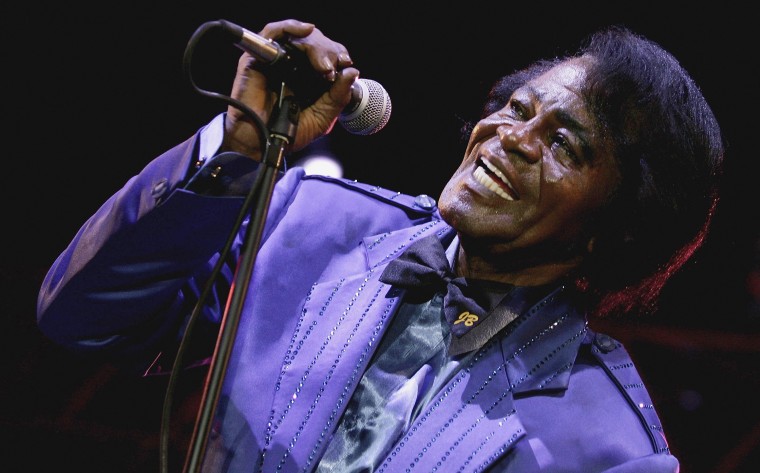 One year ago, CNN published an explosive report detailing allegations of foul play in the death of James Brown, who passed away December 25, 2006 at the age of 73. A coronor certified Brown's cause of death as complications from pneumonia, but today, the network reports that an Atlanta prosecutor is looking into Brown's death after meeting with a woman who claims to have evidence that the musician was murdered.
Jacque Hollander, the longtime associate of Brown who initially contacted CNN and claimed to have evidence in Brown's death, was interviewed by the Fulton County District Attorney's office on Wednesday. Hollander reportedly handed over "a green plastic storage bin" full of items she claims are evidence that Brown was murdered.
D.A. Paul Howard Jr. says the state will "conduct interviews and weigh potential evidence" before deciding whether or not to open an investigation into Brown's death. The Fulton County District Attorney's office declined to comment when reached by The FADER.
CNN's initial investigation was conducted over two years and involved over 140 interviews. 13 people close to Brown, including his son Daryl, have called either for an autopsy or criminal investigation.
The FADER has reached out to Universal Music Group for more information.