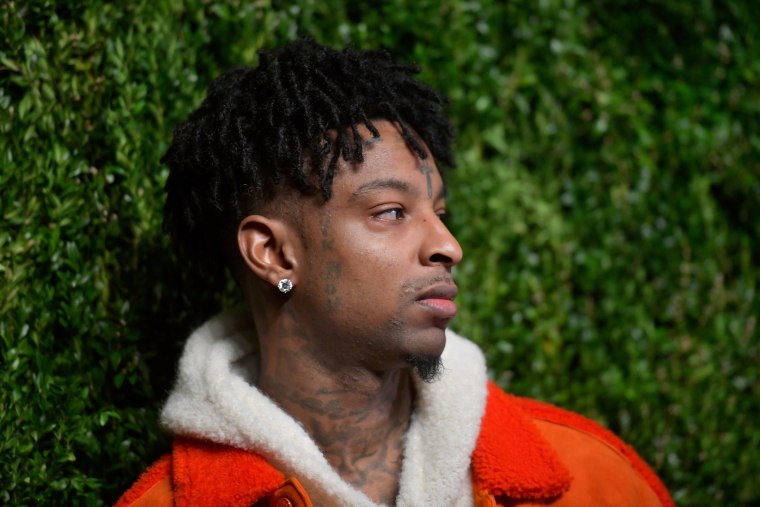 Since his arrest by ICE on Sunday, rapper 21 Savage has been detained in the notorious Irwin County Detention Center outside of Atlanta, according to reports by The Blast and Rolling Stone.
Savage (real name She'yaa Bin Abraham-Joseph) is a British national. His visa expired in 2006, and at the time of his apprehension, Savage's legal team says he had a visa application in process.
The facility reportedly holding Savage, Irwin County Detention Center, has been accused of violating an array of human and civil rights. Rolling Stone spoke with Azadeh Shahshahani, former National Security and Immigrants' Rights Project Director for the ACLU of Georgia, who called the Center "a horrendous place and one of the worst immigration detention centers in the U.S."
A report co-authored by Shashahani in 2017 investigates the allegations of prisoner abuse at Irwin County and a neighboring facility. Written over the course of a year and using testimonials of dozens of former inmates, the report paints a bleak picture: prisoners are routinely sent to solitary confinement for minor infractions or if there's no space for them in the prison, sexual abuse allegations are ignored, medical care is frequently inaccessible even for pregnant women, and food is found to contain foreign objects like insects or be spoiled.
Shahshahani and her advocacy organization Project South have submitted a report to the United Nations. "The purpose [of reaching out to the U.N.] is to raise awareness about the conditions [at Irwin and Stewart], continue to keep these issues in the spotlight, and let the government and the corporations know that the world is watching, and they cannot continue to abuse people in this way."
Attorney for 21 Savage Charles H. Kuck declined to confirm the rapper's location when reached by The FADER. In a previous statement, Kuck said ICE is "is refusing to release [Savage] on bond of any amount."