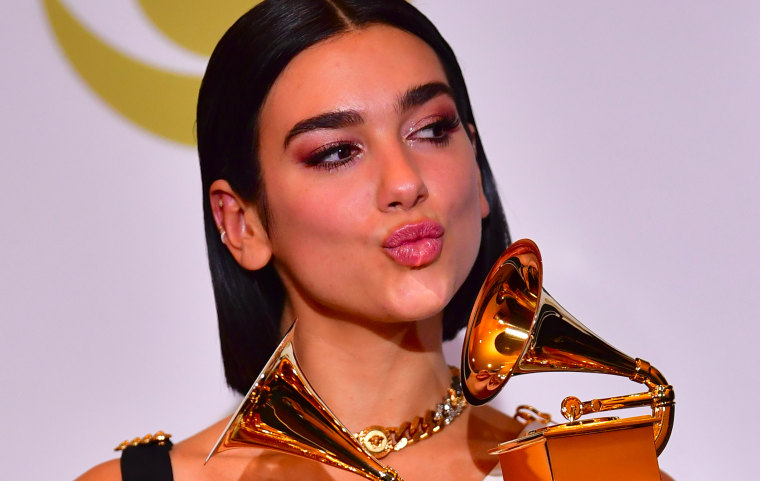 When Dua Lipa got on stage at the Grammys on Sunday to accept the Best New Artist award she gave a shout out to her fellow female nominees and said, "I guess this year we really stepped up." The remark was a clear reference to outgoing Recording Academy president Neil Portnow and his comments after the 2018 Grammys that women needed to "step up" in order to receive recognition in the future.
Footage from the press room shows that Dua Lipa did not leave her comments on the stage and that she continued to speak about the subject when quizzed by reporters.
Dua Lipa explains why she made a "step up" reference in her #Grammys acceptance speech https://t.co/LcMR46fll5 pic.twitter.com/G67xrhQr2w

— Variety (@Variety) February 11, 2019
"Being in the New Artist category and having so many female artists nominated is a big change. It's a change we hope to see for many years to come," she said. "It's a big difference from previous years. I feel so grateful to have been a part of the nominations when they came out and to see so many women honored. Like, this is amazing. It felt right to be able to do that because they were artists I love and admire and I'm so honored to be able to share that moment with them."
Dua Lipa won two Grammys at this year's ceremony, collecting Best Dance Recording alongside Diplo and Mark Ronson for their song "Electricity." Check out a full list of winners at the 2019 Grammys here.