YNW Melly may be put on trial but his lyrics shouldn't be
Online, many have pointed to the lyrics of the Florida rapper's two-year-old song "Murder On Mind" as evidence of his guilt. They've been used against him before.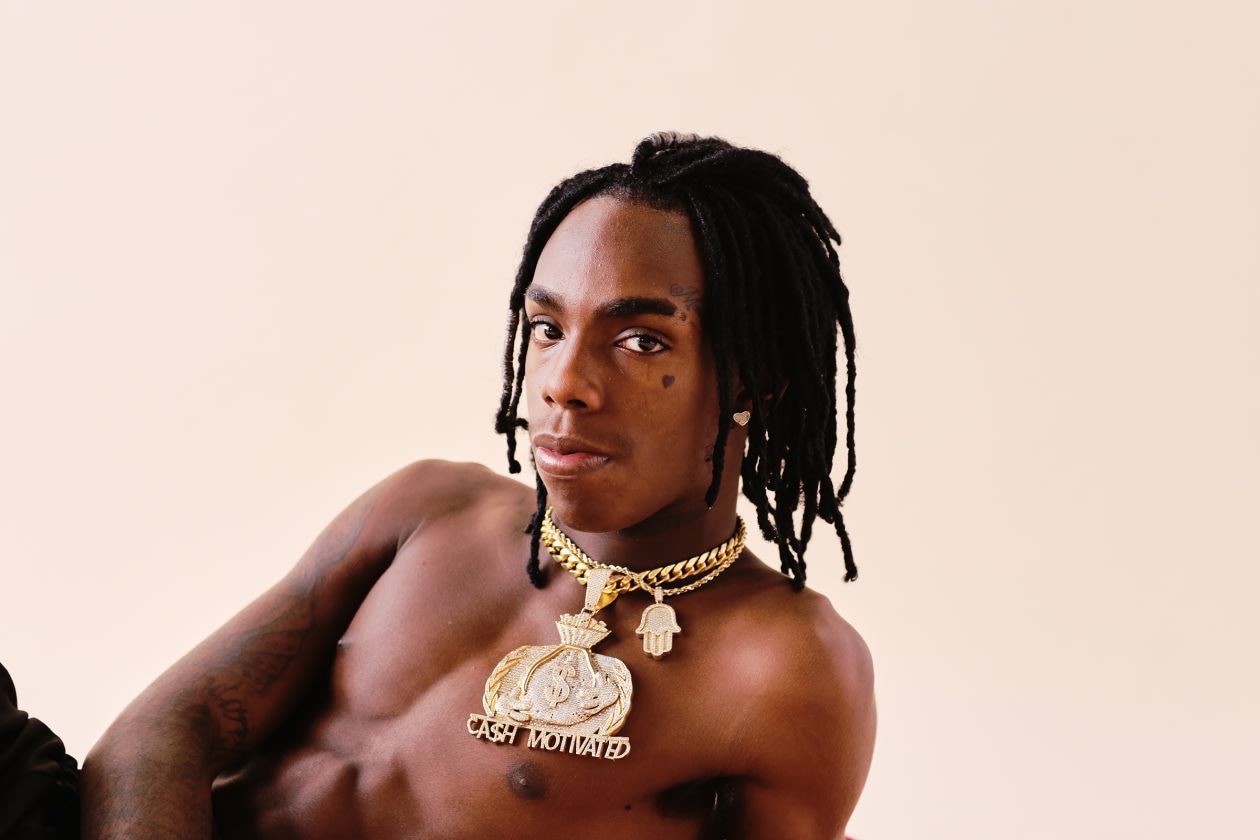 On Wednesday, YNW Melly turned himself into Miramar police in Florida. The 19-year-old is being charged with two counts of first-degree murder for the October 2018 deaths of two of his closest friends: Anthony Williams and Christopher Thomas Jr., who rapped under the names YNW Sakchaser and YNW Juvy. " I lost my two brothers by violence and now the system want to find justice.. unfortunately a lot of rumors and lies are being said," Melly wrote to fans on Instagram. "we want y'all to remember it's a ynw Family I love you @ynwsakchaser1 and @ynwjuvy."
The Vero beach rapper had recently released his new project, We All Shine, which included a Kanye West feature, and he'd traded his small Florida hometown for a new start in Broward County. "The police are very, very dirty and racist," he told The FADER regarding his move in an interview last August. "They wanna kill me. I had to get out of that environment."
His promising young career has already been marked by repeated collisions with the law; a handful of his first regional hits were written in jail, while he was serving time for three counts of aggravated assault and one count of discharging a firearm in public in 2016. In the wake of his recent arrest, many on social media referenced the lyrics of one of these songs, "Murder On Mind," in which he tells a first-person story of accidentally killing a friend.
Melly released "Murder On My Mind" on his YouTube channel in March 2017. It has since become one of his most popular songs and currently sits at over 88 million views. He told The FADER last year that when he was on trial in 2018 for violating his probation, a state attorney read a portion of the song aloud in court; Melly still believes it was the reading that sent him back to jail. His arrest on Wednesday evening is just the latest time the song has been used to imply his guilt, only now, in the court of public opinion.
On Twitter, users screenshotted the song's most graphic lines, repeated patronizing jokes, and earnestly suggested connections between the two-year-old song and the crime committed less than six months ago. ABC News included the song's title in its headline for the story. In the half hour after the news broke, the music video racked up 500,000 YouTube views, according to one rap news website.
Over the past 25 years, rap lyrics have been used in hundreds of criminal cases; they've been played for jurys and introduced as evidence in the trials of high profile stars and aspiring rappers alike. Overwhelmingly, the defendants in these cases are young black men. Prosecutors played the lyrics of Snoop Dogg's "Murder Was The Case" for jurors in the rapper's 1996 murder trial, and "Bodybag," "187," and other songs were used in Boosie's 2012 murder trial. In 2003, an aspiring rapper named Ronnell Wilson was arrested and charged with the murders of two detectives after police found handwritten lyrics in his pocket that described a killing.
After another aspiring rapper, Vonte Skinner, was found guilty of attempted murder in 2008, the New Jersey Supreme Court threw out the case, ruling that the use of Skinner's notebooks filled with rap lyrics was "highly prejudicial" and inadmissible. "One would not presume that Bob Marley, who wrote the well-known song 'I Shot the Sheriff,' actually shot a sheriff, or that Edgar Allan Poe buried a man beneath his floorboards, as depicted in his short story 'The Tell-Tale Heart,' simply because of their respective artistic endeavors on those subjects," one justice wrote in their ruling.
Other states and federal legislative bodies have issued rulings on the use of rap lyrics as evidence in recent years, many flip-flopping between admitting them as evidence and excluding them as they narrow and expand the scope on a case-by-case basis. In a piece for Rolling Stone last year, Erik Nielson, who has served as an expert witness or consultant in cases where rap lyrics were used as evidence, noted that there's been a "precipitous increase in the use of rap as evidence" over the last decade. Most recently, in a 2018 bond hearing for Tay-K, a judge referenced his song "The Race" in denying him bail.
As fans, we expect authenticity from the rappers we listen to, even as some of the genre's most popular stars have shown us that audiences reward myth-making and embellishment. Online, Melly's two-year-old lyrics have already become part of a narrative that risks snowballing away from reality. It's likely that, if YNW Melly goes to trial, prosecutors will try to use his lyrics against him in court, as they've done before. The accusations against Melly's are heinous, but the music he's made should stand apart from them.