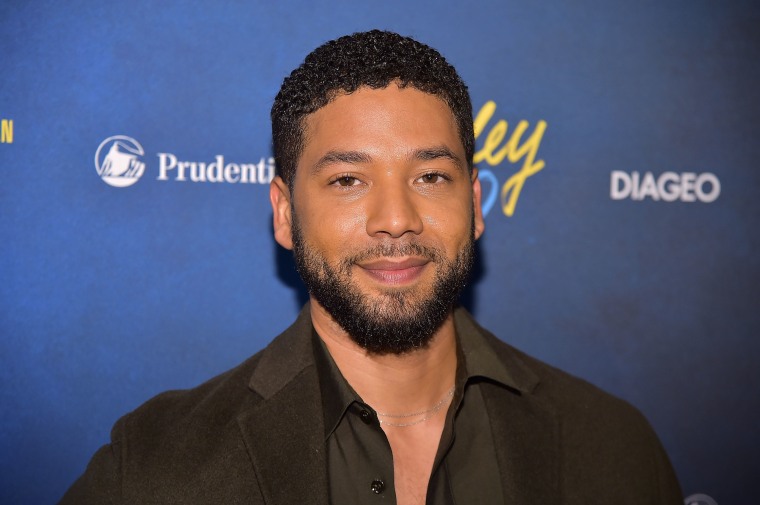 Two men have been arrested and are being questioned in connection with the recent attack on Empire actor Jussie Smollett.
Spokesperson for the Chicago Police Department Anthony Guglielimi says that the men have been arrested based on probable cause Complex points out.
The suspects have been identified only as "two Nigerian brothers," and are now considered to be possible suspects in the attack, after first being considered persons of interest. The men were picked up by police from Chicago O'Hare airport on Wednesday — after reportedly returning from Nigeria.
"Detectives have probable cause that they may have been involved in an alleged crime and we are working to corroborate the allegations and investigative timeline as our investigation continues," Guglielimi said.
Guglielimi also told the LA Times that Smollett has been cooperating with authorities, and denies rumors that the attack is being considered a hoax.
"While we haven't found any video documenting the alleged attack, there is no evidence to say that this is a hoax," He continued. "The alleged victim is being cooperative at this time and continues to be treated as a victim, not a suspect."