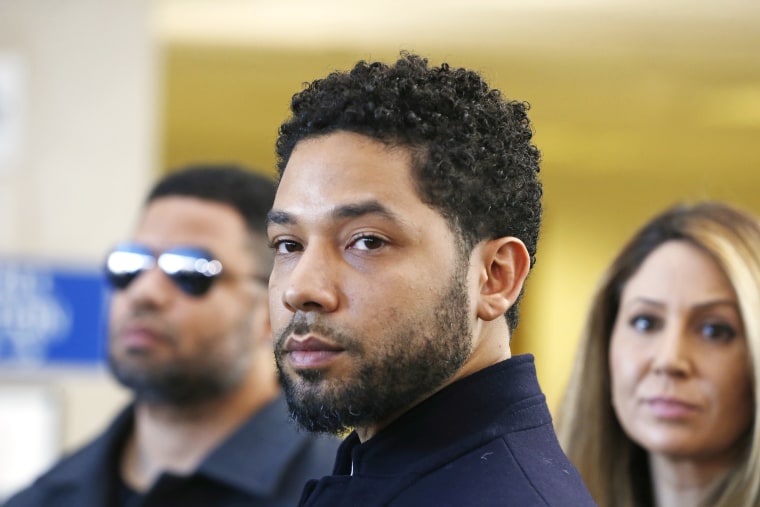 Jussie Smollett will not return for the sixth season of Fox's Empire, Billboard reports.
"By mutual agreement, the studio has negotiated an extension to Jussie Smollett's option for season six, but at this time there are no plans for the character of Jamal to return to Empire," Fox said in a statement obtained by Billboard.
In a separate release, Smollett's representatives suggested that he could make a return to Empire in the future: "We've been told that Jussie will not be on Empire in the beginning of the season but he appreciates they have extended his contract to keep Jamal's future open."
Smollett, who plays the character of Jamal Lyon, was accused by Chicago police of staging a hate crime against himself in January. Prosecutors later dropped the 16 felony counts, and the city of Chicago launched a $130,000 lawsuit against Smollett to recoup the costs of the investigation.
The two men who are accused of helping Smollett stage the attack, Olabinjo and Abimbola Osundairo, recently launched a defamation suit against Smollett's attorneys. In their filing, the Osundairos claimed that Smollett "directed every aspect" of the attack.