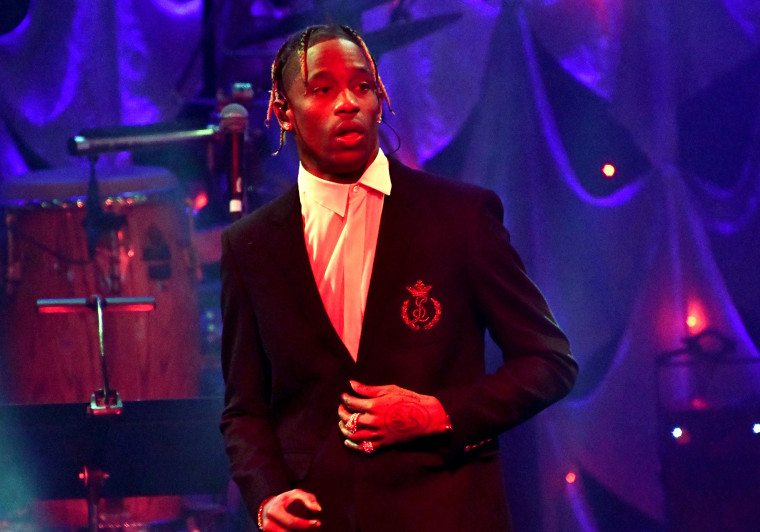 Earlier this week, Travis Scott brought his ASTROWORLD tour to Houston for a homecoming lap. During his performance at the Toyota Center, Mayor Sylvester Turner came on stage to present Scott with a key to the city. "Because of him, we want to bring another amusement park back to Houston," Turned told the crowd.
The following day, Turner's office reaffirmed his intent to actually pursue a year-round theme park for the city of Houston in a press release issued to ABC13:
"It is a priority of my administration to always promote Houston as a world class city. To that end, I am proposing to create a one of a kind permanent amusement park in the City of Houston. This venue would serve as an entertainment destination for local families and attract interest from a global audience.
"I first discussed the idea a few years ago and it recently gained momentum through my conversations with Grammy-nominated performer Travis Scott, whose album and concert tour pay homage to Astroworld, Houston's former theme park.
"The City is currently in discussions with architects and developers and we hope to partner with investors who have an interest in making this vision a reality.
"Houston is a great city that offers many wonderful seasonal events and attractions. A permanent amusement park would create year-round opportunities."
The original AstroWorld amusement park opened in Houston back in 1968 as a relative of sorts to the Astrodome. Six Flags bought the venue in 1975. The park eventually shuttered and was demolished in 2005 due to declining performance. There's not many more details as to when Mayor Turner's plans will come to fruition, but until then, watch a clip from his onstage appearance with Scott below.