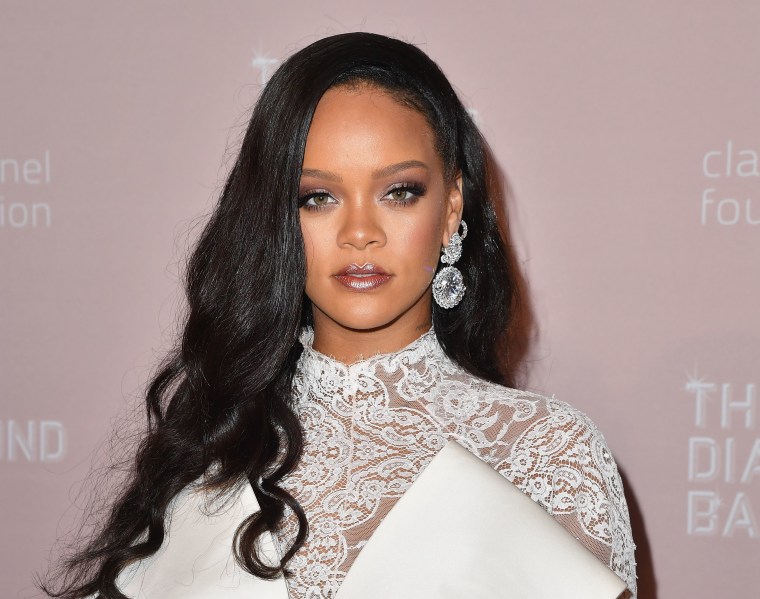 It is well established by now that Rihanna knows how to work a look. She's made a business empire out of this fact and kept fans sweating on a new album in the meantime. With that fact in mind, a new Twitter meme is highlighting that there is a iconic Robyn Fenty outfit for each day of the calendar year.
The premise of @Chipdnudepolish's original post is simple: Google Rihanna and the date of your birthday and post the image that comes up. Her birthday falls at the end of February and her accompanying image was taken at the Brit Awards in 2016.
Google Rihanna and your birthday to see which outfit you get pic.twitter.com/wd691IEdFr

— Guccisima (@ChipdNudePolish) February 17, 2019
Check out some of the many, many responses to the meme below.
April 10th, I'm thrilled pic.twitter.com/fpBbPOycgV

— Raquel 💕 (@freakyraquel) February 17, 2019
october 1st ,,i'm so pleased pic.twitter.com/BRp8Tluqou

— molly anne rodgers (@mollyanneart) February 17, 2019
Wow September 15th a blessed day!!!! pic.twitter.com/Nv5kFGxe6h

— Zara Rahim (@zara915) February 17, 2019
november 17! pic.twitter.com/lnihgYhv5B

— yonn. (@theyonndon) February 17, 2019
DENIM ON DENIM DEC 26th pic.twitter.com/TiKJrvU8o0

— squinting (@flowerhag) February 17, 2019
June 6 pic.twitter.com/XGhZimBHuy

— ✌︎lost earring backs (@salesteleeann) February 17, 2019
February 17, 2019
Here's Rihanna on my birthday, November 14. Energy lol. pic.twitter.com/hduq67sKrl

— Ashley Reese (@offbeatorbit) February 17, 2019
July 1st. Perfect. pic.twitter.com/3MlMHu6dpH

— Cora Harrington (@lingerie_addict) February 17, 2019
the rihanna outfit horoscope game is perfect pic.twitter.com/rK0Azq1Kvp

— vampire workday (@imbobswaget) February 17, 2019
rihanna on a day that was not my birthday however in a very real sense it was my birthday pic.twitter.com/NiTGj9bkZm

— hunter harris (@hunteryharris) February 18, 2019