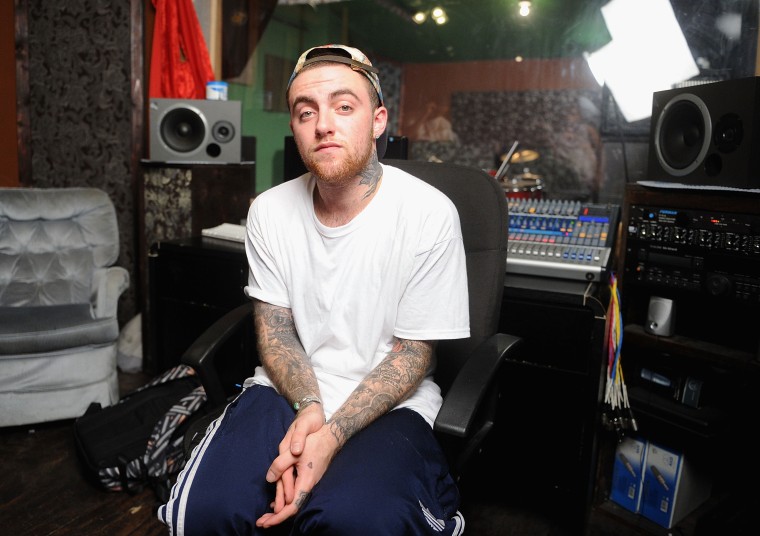 Mac Miller's final solo album Swimming was released in August 2018, a month before the rapper died of an overdose. According to producer Theolonious Martin, there's more material out there. In a recent interview with DJBooth, Martin claims he was told by legendary producer Madlib that the two recorded a full project together called Maclib.
Martin says he heard a Mac Miller/ Madlib song during Madlib's set at Pitchfork Music Festival in Chicago. "[Madlib] just randomly plays a Mac Miller joint. And I turn to him, I'm like, 'There's more of these, right?' He's said, 'Oh, yeah, there's a whole album. Maclib.' Martin has no idea if the album will ever be released, but he's hopeful. "If Madlib decides to bless the world with that project, he should," Martin said.
Madlib just announced a new collaborative album with Freddie Gibbs called Bandana with the single "Flat Tummy Tea." The two previously teamed up for 2014's Piñata, which included a verse from Mac Miller on the title track. Other acclaimed full-length collaborations from Madlib include Madvillian (with MF DOOM) and Jaylib (with Jay Dilla).
Miller's Swimming was nominated for Best Rap Album at the 2019 Grammys. It lost to Cardi B's Invasion of Privacy.
The FADER has reached out to representatives for Mac Miller and Madlib for comment.