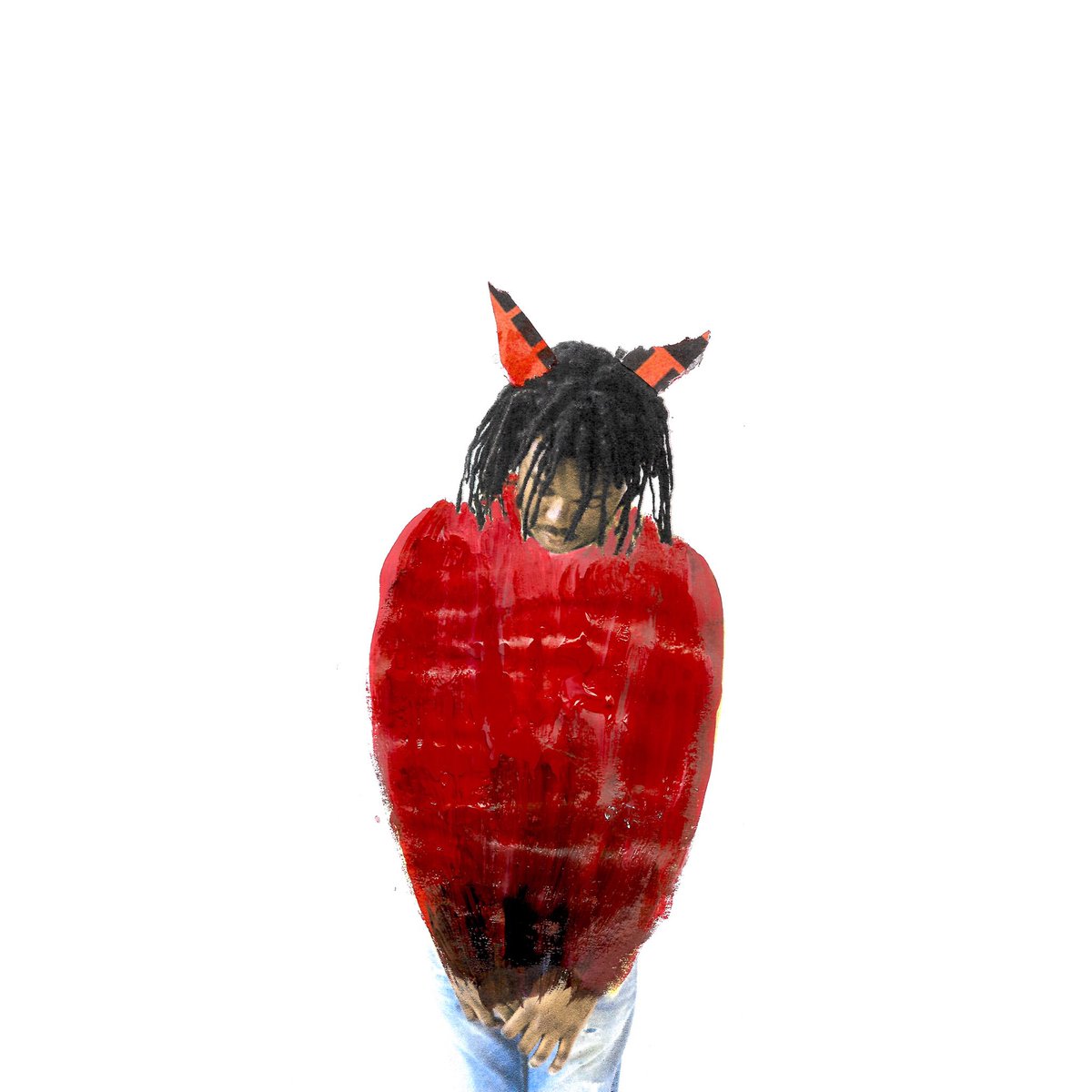 Lucki raps in a low monotone for almost the entire thirty minutes of his new project, Freewave 3. It's an intentionally numbing register, one that the 22-year-old has slowly grown into over the last five years since he first began releasing music as Lucki Eck$. In 2013, he emerged from the same Chicago open mic scene as Chance The Rapper and Vic Mensa at a time when Chief Keef and Lil Durk were redefining what Chicago rap sounded like to the outside world. Lucki has always existed outside this false binary and his debut, Alternative Trap, was more in line with the filtered haziness proliferating in the first waves of SoundCloud than anything else.
Since then, he's gone through ups and downs with mental health and addiction, at times stepping away from music completely, but always maintaining a die-hard fan base around his devastatingly confessional releases. On Freewave 3, he pushes this honesty to an, at times, disturbing extreme: rapping about abusing substances, going through withdrawal, and losing love because of it all in this unaffected tone. The songs are stripped down and raw, but Lucki sounds at peace with what he's revealing to his listeners, even when things get really dark.

Listening to the project all the way through feels like sitting down with a friend you haven't seen in a minute. Percocet and Codeine are main characters over the course of the 15 songs, as are his ex, his mom, and his grandma. In a recent interview with Pitchfork, Lucki said that the first half of the album was recorded while he was in love and the second half was recorded after heartbreak. Following this narrative, the project's initial songs hint at what went wrong: "Want me all for yourself/ the molly want me too," he raps on the counterintuitively upbeat "Out My Way." The ChaseTheMoney-produced, "Of Course You Won't," finds him in a slightly more optimistic place in his struggle between love and addiction as he raps, "She want me off them Percs, she say she sick of us/ For life, that's my baby, don't need my sippy cup."
The songs, which mostly hover around the two-minute mark, flow together seamlessly, benefitting from the production work of ChaseTheMoney, Earl Sweatshirt, and SoundCloud mainstays like StupidXool and Brent Rambo. Within this tightly coiled stream, slight diversions in sound and subject stand out even more. The steady bounce of "All In" forces Lucki into a different pocket, while project highlight "Glory Boy" is Lucki at his most defeated as he repeatedly comes back to the same realization: "I can't go back home."
In terms of pure sound on the project, Lucki draws a clear connecting line between early internet subgenres like cloud rap and the sound of contemporary favorites like Playboi Carti and Young Nudy. But, in his discussion of broken relationships and addiction, he inescapably recalls Future, who he's said was a major inspiration for Freewave 3's unapologetic approach to addiction. Like Future, Lucki seems to make his best music at his lowest points. He feeds relatable catharsis to an eager fan base of mostly young men through his lines about feeling too much and numbing himself as a result. He doesn't glorify his drug use — if anything, it's exactly the opposite — but he's also not glossing over it.
"The songs are stripped down and raw, but Lucki sounds at peace with what he's revealing to his listeners, even when things get really dark."
When his relationship, the one thing seemingly keeping him sober, dissolves, he turns to his family to help him shoulder the burden. "Momma told me 'bout myself so I can't listen to nothing/ I need grandma picture with me, I can't sip if she near me," he raps on "2012 Summer." It's unsettling and true to the destructive nature of addiction. As he describes on "Peach Dream," the listener can vividly imagine a worried mother googling the adverse effects of lean and coming up with endless results about her son's worsening kidney damage.
But Lucki has assured fans that, despite Freewave 3's dark subject matter, he's actually feeling great. "[It's] Like getting a year worth of shit off ur chest," he wrote to someone on Twitter who, a few days after the project dropped, inquired about his well being. "One of the best feelings ever." For those that have been following Lucki's unconventional arc, it feels like this new work will deservingly solidify his place as an underground star. He might not have the answers for curing himself yet, but his music is there for whoever else needs it.