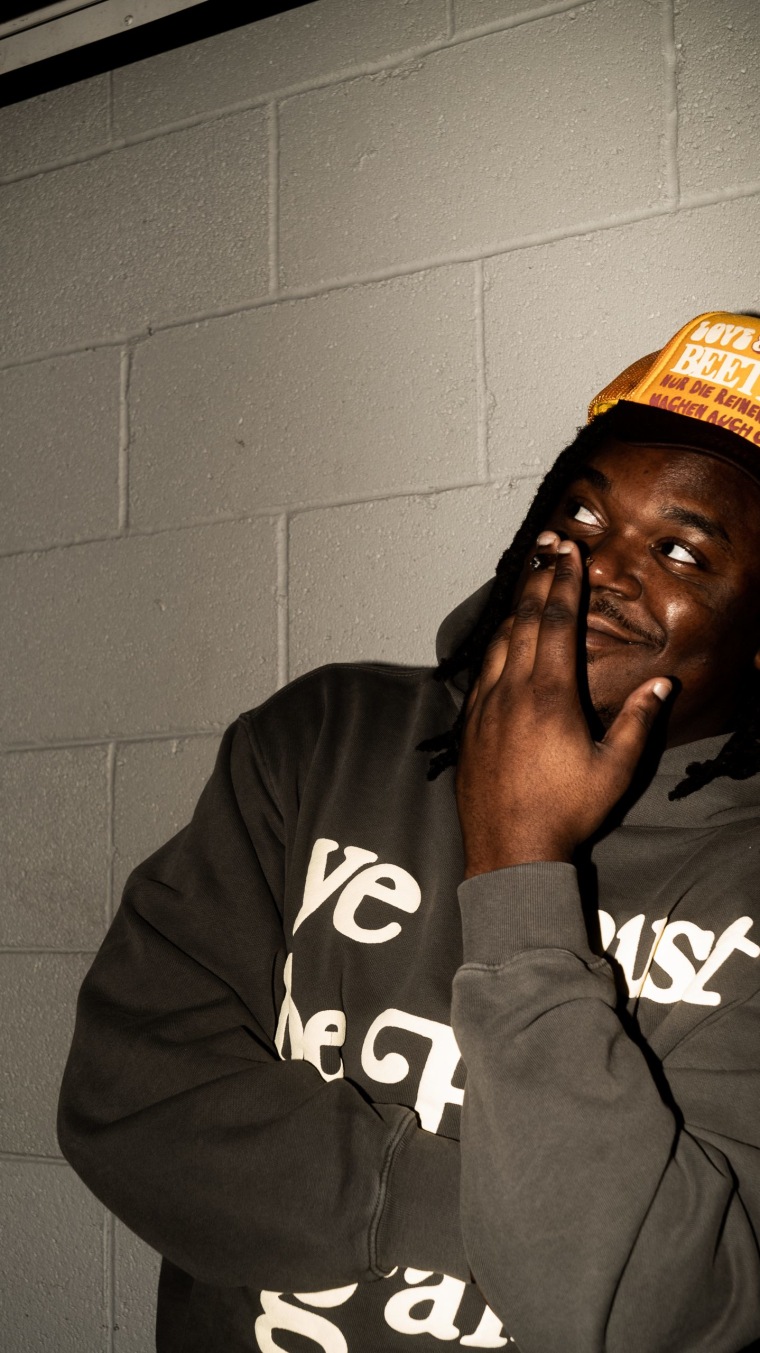 "Leave Her" is a song from Chicago rapper Lucki that's been floating around the internet since at least 2021 as an unofficial leak. As is standard now in hip-hop, fans who got a taste of the song through illicit SoundCloud accounts or TikTok snippets have demanded that Lucki release the song officially. They get their wish today, with "Leave Her" arriving on all streaming platforms.
One of Lucki's great assets as a rapper is his ability to make songs feel like you're just joining him in the middle of a deep reflection, and that's present here. Reckoning with his addiction problems, influence, and how music has saved his life, Lucki once again works with a depth of feeling and honesty that few rappers even try. The song's poignancy is underscored by BrentRambo's beat, a thumping thing led by the melodies of nylon guitars reverbed into dream space.
"Leave Her" is the first wide release from Lucki since his 2022 project Flawless Like Me. Revisit his 2019 interview with The FADER discussing his breakout project Days B4 III.