Lucki is tired of talking about Lucki. He's tired of reflecting on the very intimate moments of his young adulthood, tired of rehashing a public coming-of-age story in which a teenage rapper touched so many young souls through tiny little boxes illuminating blue light radiation. He's on the phone with a stranger, and when the subject of Lucki — the man, the generational rap innovator, or his place in Chicago rap — is broached, he pauses for a beat. He remains gracious and polite, and earnestly enthused about discussing the rest of his world, yet one could assume he's simply bored with exploring himself further.
The Chicago rapper canonized and helped define an entire subgenre of rap at the age of 17. Alternative Trap was an original and accomplished composition, a dark and brooding palette of melodic textures with a percussive spine. In the ensuing half-decade, Lucki released nine more projects that captured a melodramatic, lonesome strain of young millennial malaise. He discussed the holes inside him, and the drugs and romances which failed to fill them with an earnest lack of pretension across a discography that was just as sonically and thematically tight as most overwrought concept albums.

Earlier this year, Lucki translated his cult fanbase to a triumphant critical success with Freewave 3. The project was a tragic, beautiful series of vignettes about a period of substance abuse and heartache. It displayed the inner life of a thoughtful, private, and sensitive young artist; recording and promoting such a claustrophobic record, as well as continuously being forthcoming about the personal moments that are integral to his music, does not sound fun.
But during our phone conversation, he seems relaxed as his new EP was less than a day from being shared with the world. Days B4 III builds a lighter and breezier sound, perhaps representing Lucki's full-time investment into melody. Tapes from his Days B4 series have always marked a transition in sound or theme, so it makes sense that he's followed his most claustrophobic project with something lighter.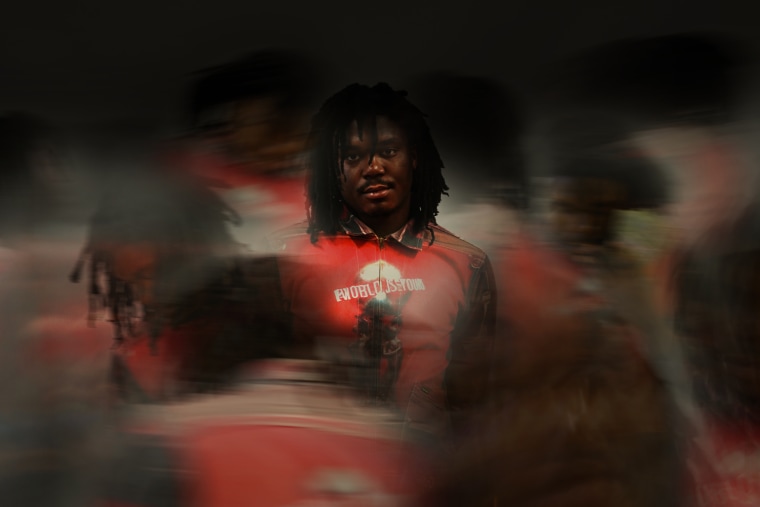 Why do you think your fan base is invested in your narrative as much as the music?
When I start being more vocal with people about what I'm like, they just start clinging onto it.
Days B4 III sounds lighter. Is it reflective of where you are right now?
It's where I am, in a way. I'm making a new type of sound — every project, I'm trying to evolve.
I pick the songs and the beats as I'm going along. What you said is the truth though, 'cause I do be havin' a sound I want. Even if I hear a good beat, if it doesn't fit with the sound I want, I won't pick it.
You said in a recent interview that this is a transitional phase for you.
It's reflected in what I'm talking about in the music — but for me, that's gonna happen regardless 'cause I'm rapping about what's going on in my life.
Chicago's probably the most influential city in rap this decade besides Atlanta, but you're a guy who did your own thing and made your own sound.
I feel that a hundred percent. Chicago is a crazy city. It took a lot to get the people in Chicago playing my music. I had people outside of Chicago before I had completely got to people in Chicago.
Do you feel like Chicago rap is in a good place right now?
It's in a better place than it was in the past two years. After Chief Keef and drill, it kinda died down. People were still trying to make drill music, and it was getting kinda repetitive. Now, it kinda is in a better place. It's more melodic now.
How are the drugs influencing your music right now?
I feel like if you into me you already know how drugs influence my music.
It seems like you've been constantly recording lately.
Sometimes I don't be in the studio. I haven't been in the studio for, like, a month. Sometimes I be in the studio for a month straight, when I'm locked in. It do be rewarding, though, to hear a new song after you make it — you wake up and listen to it.

Listen to Lucki's Days B4 III project