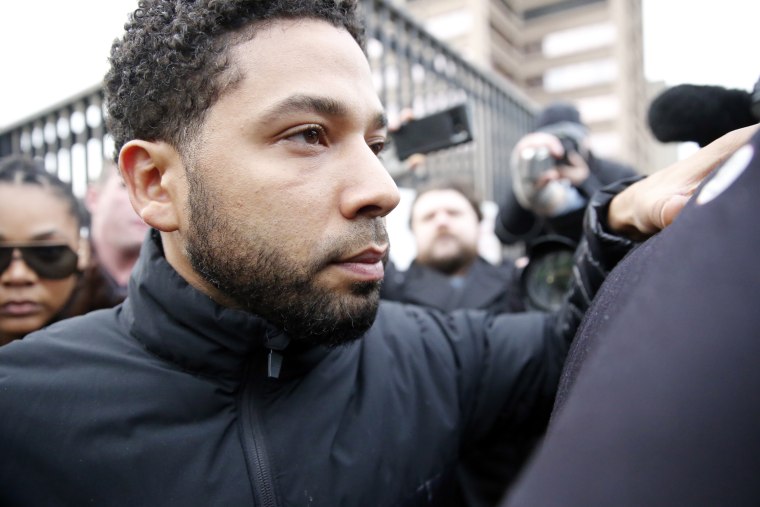 Jussie Smollett's Empire character Jamal Lyon will be removed from the final two episodes of the fifth season of Empire, the show's producers said in a statement obtained by the Associated Press.
Smollett was arrested on Thursday and charged by Chicago Police with falsifying a police report – he had claimed on January 29 that two white men assaulted him while shouting "This is MAGA Country."
Empire executive producers Lee Daniels, Danny Strong, Brett Mahoney, Brian Grazer, Sanaa Hamri, Francie Calfo, and Dennis Hammer signed on to the statement. It reads that Smollett's role was removed "to avoid further disruption on set." Smollett had returned to filming after posting bond, and reportedly maintained his innocence in an address to the show's cast and crew.
The statement reads: "While these allegations are very disturbing, we are placing our trust in the legal system as the process plays out."