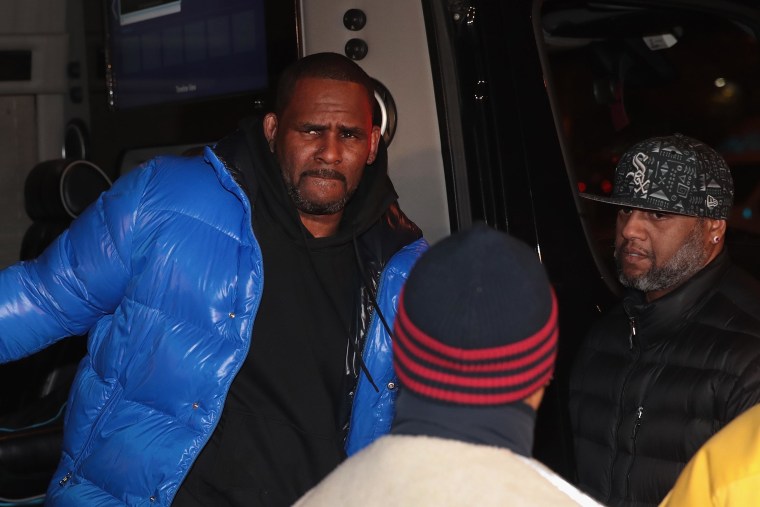 Lisa VanAllen — the main witness in R. Kelly's 2008 child pornography trial — shared her thoughts on the new charges brought against the singer in a New York Times op-ed, published on Monday.
VanAllen, who allegedly appeared in the sex-tape in question during the 2008 trial, first expressed relief, saying that she felt vindicated by the wide-spread reaction to the recent Surviving R. Kelly documentary — which she appeared in. "The documentary, the #MeToo and the #MuteRKelly movements and the brave people speaking their truth or organizing for change have led to new indictments against Rob and opened peoples eyes," she wrote.

She also compared the singer's new charges to the 2008 trial, remembering that she was "belittled and embarrassed" and "dragged for bad things I had done in my past," by the defense during the proceedings. The activist then shared that more than a decade after the case, she never thought she "could have known season of vindication would come."
VanAllen emphasized that the coming trial must be different, finishing the op-ed by saying, "More than 10 years after I nervously faced Rob in court, I know one thing: This will not end the way it did before. It cannot."
In the time since the trial, VanAllen has remained vocal about Kelly, despite the singer's acquittal, publishing her experiences in a book titled Surviving the Pied Piper of R&B.
Read the full story via NYT here.