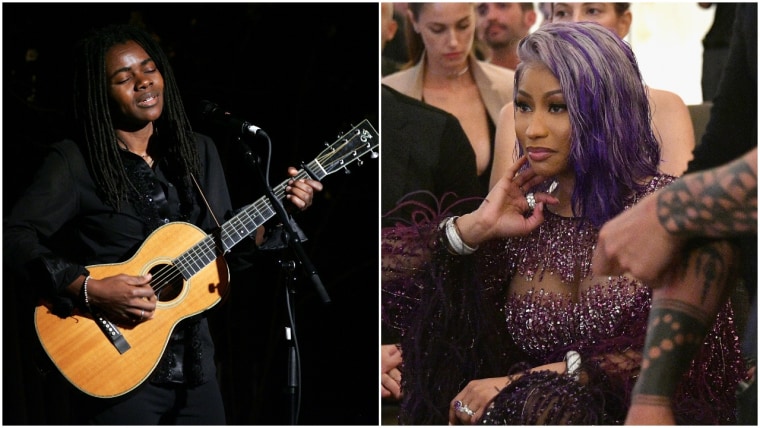 Nicki Minaj has responded in court to a lawsuit brought against her by singer-songwriter Tracy Chapman, as The Blast reports.
Chapman launched a copyright infringement lawsuit against Minaj in October 2018. Her suit claims Minaj's unreleased song "Sorry" contains an interpolation of Chapman's song "Baby Can I Hold You," and that it used without her permission and violates Chapman's copyright. Minaj denies this in her response filed on Tuesday, and claims the song's interpolation is protected under the doctrine of fair use.
According to documents viewed by Pitchfork, Minaj's response claims that Chapman "is not the owner of the copyright in issue and therefore lacks standing to bring the claims alleged in the Complaint."
Minaj was open about her struggle to secure for the sample last year around the release of her album Queen. In August, Minaj tweeted: "So there's a record on #Queen that features 1of the greatest rappers of all time. Had no clue it sampled the legend #TracyChapman." Queen's release date was subsequently pushed back one week. Both Chapman's suit and Minaj's response confirm that Minaj's team actively sought Chapman's permission to use an interpolation of "Baby Can I Hold You" on "Sorry."
Chapman's lawsuit is seeking unspecified damages.