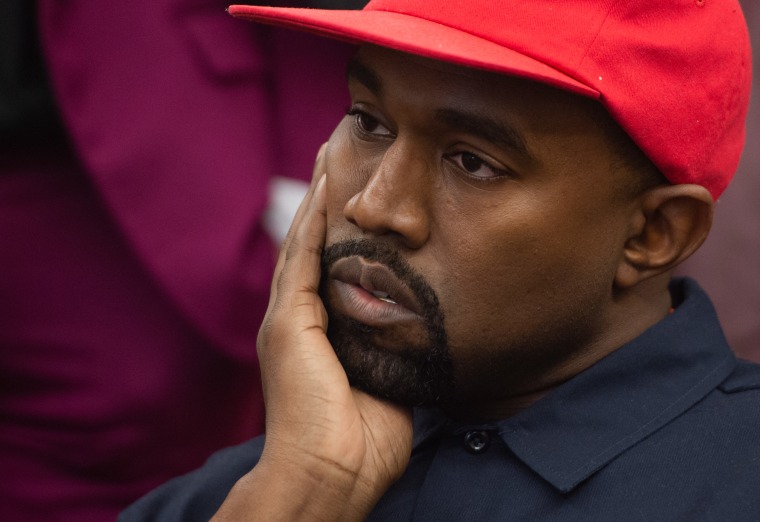 Kanye West's lawsuits against his music publisher EMI and labels Def Jam/Roc-A-Fella were launched in January. The rapper-producer is seeking to terminate all his existing contracts, and his unredacted complaint against EMI was revealed on Monday by The Hollywood Reporter.
The complaint (available here) says West is seeking to "obtain his freedom" from his EMI contract, which was signed in 2003. It contains a clause which, according to West's attorneys, is in violation of the California labor code. Read the clause below:
"You (Mr. West) hereby represent and warrant that to [EMI] that You will, throughout the Term as extended by this Modification, remain actively involved in writing, recording and producing Compositions and Major Label Albums, as Your principle occupation. At no time during the Term will you seek to retire as a songwriter, recording artist or producer or take any extended hiatus during which you are not actively pursuing Your musical career in the same basic manner as You have pursued such career to date. (The preceding representation shall not be deemed to prevent You from taking a vacation of limited duration.)"
California Labor Code section 2855 caps all personal service contracts in the state at seven years. From the complaint: "The seven-year period ended under this contract on October 1st, 2010. For more than eight years thereafter — more than double the maximum seven-year period California law allows — EMI has enforced rights in violation of California law, depriving Mr. West of the 'breathing period' that California law mandates."
EMI is disputing that West's contract falls under this purvue, arguing that it only requires him to "deliver" his ownership interest in the music he creates. If West is successful in his suit, he would regain the rights to all of his music created after October 2010.