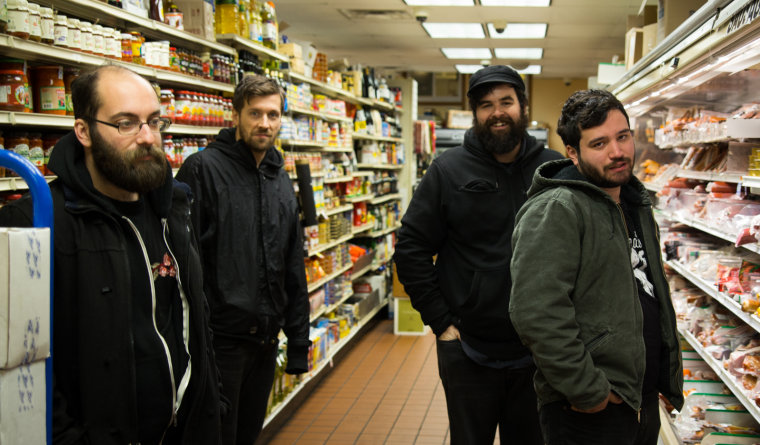 Pile has confirmed details of its seventh studio album. Green and Gray is due for release on May 3 and is preceded by new song "Bruxist Grin," written about vocalist Rick Maguire's first panic attack, which you can stream below.
Green and Gray is the prolific rock band's follow-up to 2017 album A Hairshirt Of Purpose.
Speaking about the band's new song in a statement, Maguire said: "I wrote "Bruxist Grin" when I was getting ready to move. I'd been showing people my place to take my apartment, and getting my life together to go make this record to then move two days after the session. It was a super tight timeline and I went to bed and had a panic attack. I hadn't had one before, and I thought it came on kind of like a psychedelic experience, like when the acid starts to kick in and it's like 'oh, here we go.'
"My heart was pounding and I didn't know what was happening but I knew that there was a lot about my current way of living that was about to change and I assume it was just my body reacting to all of it. It was pitch black, and I perceived looking at myself and my position to the rest of the world, physically, psychologically and spiritually, and feeling this overwhelming anxiety, and that's what the song's about."
Tracklist:
"Firewood"
"Your Performance"
"On A Bigger Screen"
"Other Moons"
"Hair"
"A Labyrinth With No Center"
"The Soft Hands of Stephen Miller"
"Lord of Calendars"
"Bruxist Grin"
"A Bug On Its Back"
"My Employer"
"Hiding Places"
"No Hands"
In support of the album the band will be heading out on an extensive North American tour. Full details can be found here.