Trying to keep up with this week's new music? Every Friday, we collect new albums available on streaming services on one page. This week, check out Bktherula's LVL5 P1, Avey Tare's 7s, Skrillex's Quest For Fire, and more.
Bktherula, LVL5 P1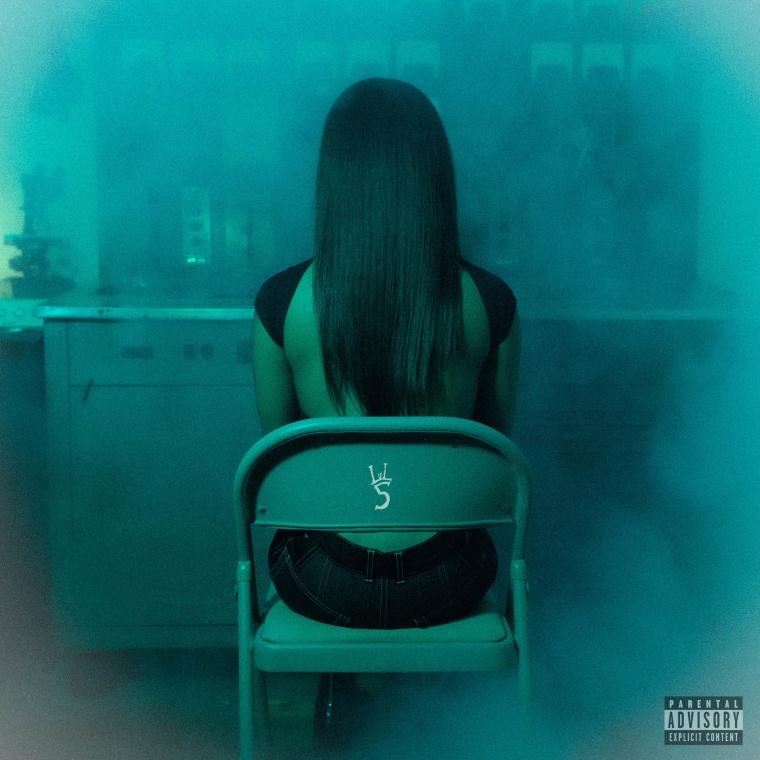 With infectious energy to spare and an entrancingly raw sound, Atlanta rapper Bktherula is a consistent voice of rap's new generation. Her new project LVL5 P1 features Destroy Lonely ("FOREVER, PT 2") and Rico Nasty ("WE MADE IT"), and arrives after her GEN F profile.
Stream: Spotify | Apple Music
Avey Tare, 7s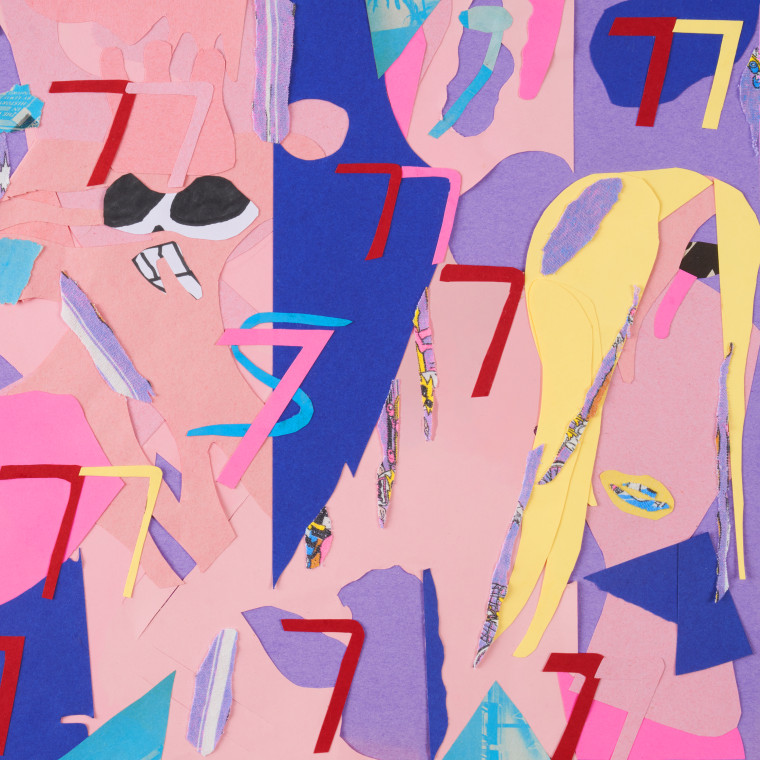 The Animal Collective co-founder returns to his pop-leaning solo effort for the first time in four years. 7s was written during the pandemic, following the completion of Animal Collective's Time Skiffs, in Tare's Ashville home.
Stream: Spotify | Apple Music
Skrillex, Quest for Fire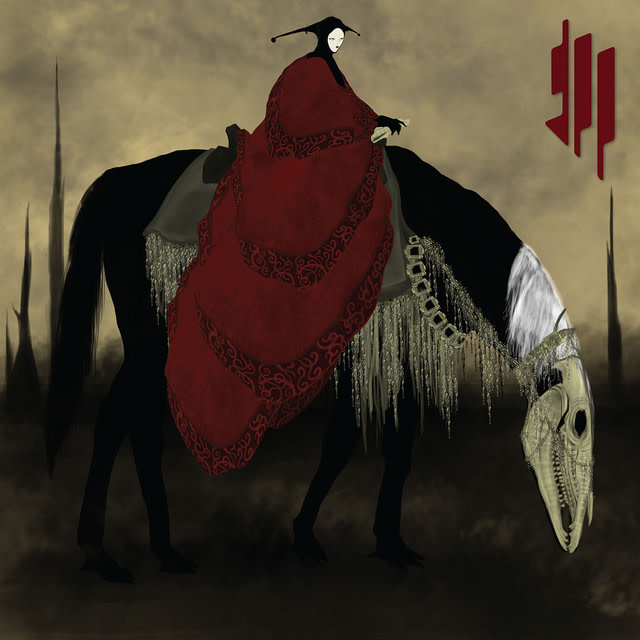 One of dubstep's most visible figures, Skrillex hasn't released a solo album since 2014's Recess (he did, however, team up with Diplo for Jack Ü in 2015, winning a Grammy for the Justin Beiber collaboration "Where Are Ü Now). His sophomore project Quest For Fire enlists a bunch of collaborators: PinkPantheress and Trippie Redd ("Way Back"), Bobby Raps ("Leave Me Like This"), Nai Barghouti ("Xena"), Missy Elliott and Mr. Oizio ("RATATA"), and Flowdan and Fred again.. ("Rumble").
Stream: Spotify | Apple Music
@, Mind Palace Music
Victoria Rose and Stone Filipczak's project @ shares a celestial folk delight on their debut full-length Mind Palace Music, a collection of singles that nod at the classics while maintaining the idiosyncratic chemistry between its two creators. "We were pretty aware of trying to make something well-crafted that would hold up," Filipczak writes in a press release. "I was stoked that I could show some of the tracks to my grandma and she would be able to dig it. It probably doesn't sound that different from, like, Simon and Garfunkel to her."
Stream: Spotify | Apple Music
Pile, All Fiction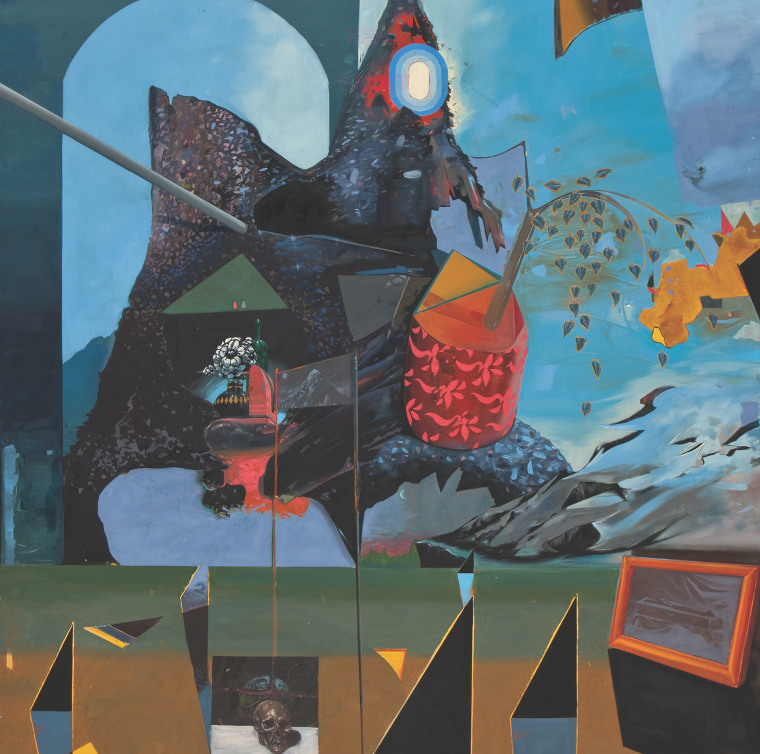 Rick Maguire's celebrated, amorphous underground rock project continues to evade easy categorization on their new album All Fiction. That's by design, Maguire says: "I've been trying to get out of what I think is 'the rock band format,' and I was also tired of what I saw as our identity as a band... The confusion about identity combined with existential anxiety led to exploring my imagination as a means of escape."
Stream: Spotify | Apple Music
Pigs Pigs Pigs Pigs Pigs Pigs Pigs, Land Of Sleeper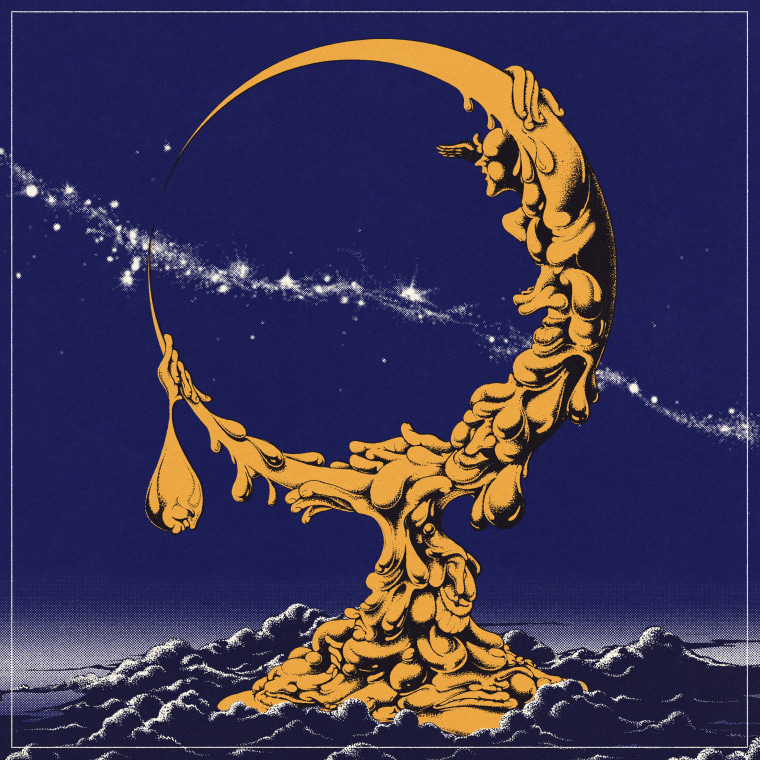 I will always respect a band with a name that sounds like they're trolling anyone who says it out loud, and in that regard, Pigs Pigs Pigs Pigs Pigs Pigs Pigs may be an all-timer. The sludge-psych group's fourth album was written to provide some illuminating context on the Newcastle group's previous work. "I know from my perspective, I was trying to write some much heavier and darker music," guitarist and producer Sam Grant writes. "But this was an aim more as a counterpoint to earlier material, as opposed to any sort of political or social commentary. I still very much see these heavier moments as musically euphoric, and emotionally cut loose or liberating."
Stream: Spotify | Apple Music
Big Scarr, The Secret Weapon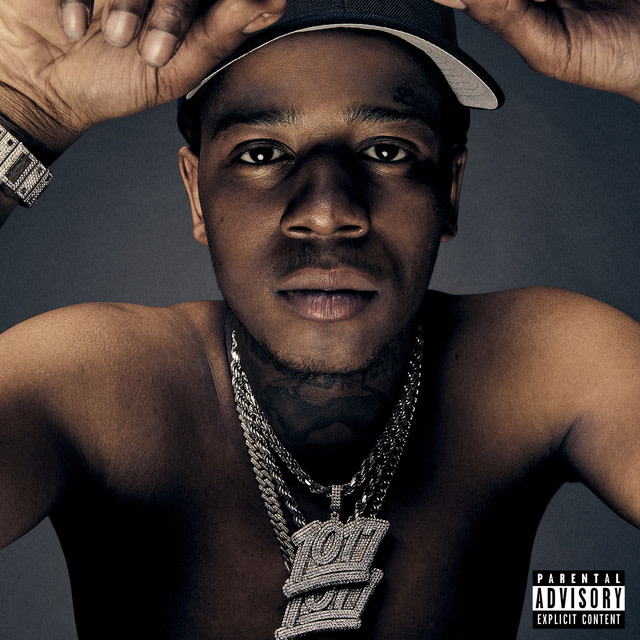 The Secret Weapon is the first posthumous album from Memphis's Big Scarr, the 1017-signed rapper who tragically passed away from an accidental overdose in December. Gucci Mane, Key Glock, Pooh Shiesty, and more feature.
Stream: Spotify | Apple Music
Wesley Joseph, Glow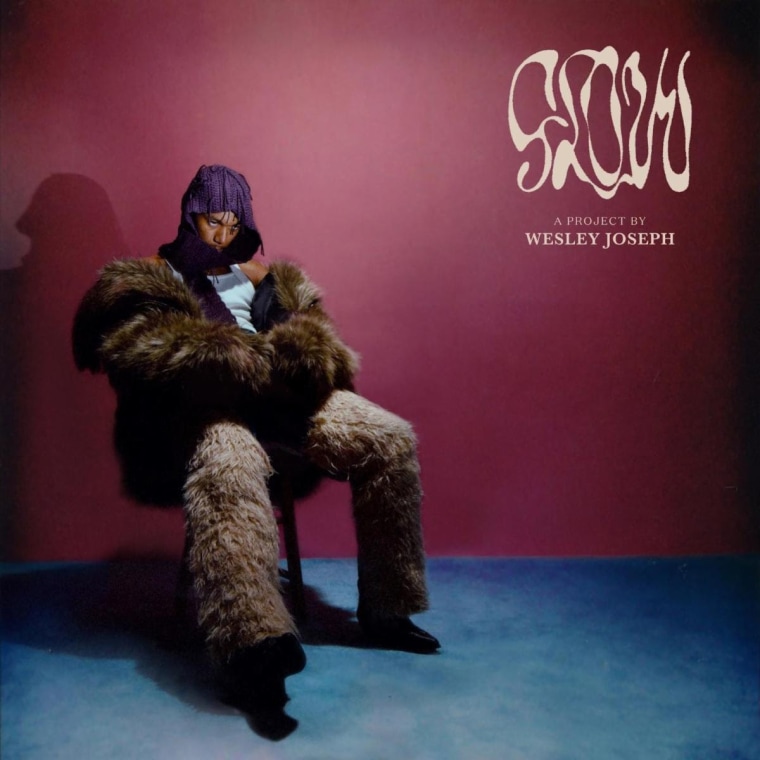 U.K. artist Wesley Joseph may start from a foundation of melodic, R&B-adjacent rap, but the music on his new album Glow blends house, trip-hop, psychedelia, and more for a potent genre-hopping mix. A.K. Paul produces the track "Monsoon," a Song You Need.
Stream: Spotify | Apple Music
Code Orange, What Is Really Underneath?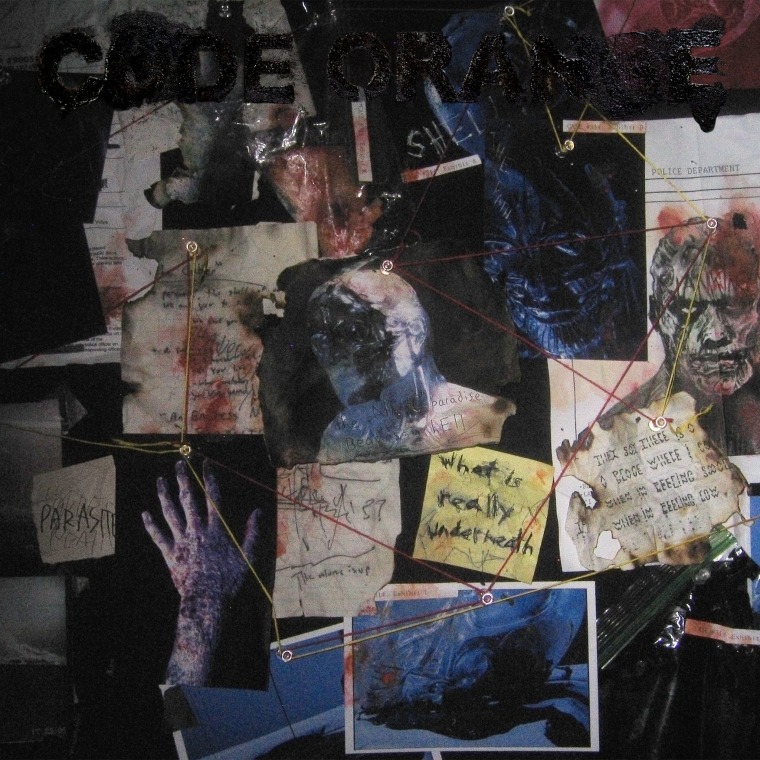 More than a mere remix album What Is Really Underneath? excavates and expands on the Pittsburgh industrial metal group's 2020 album Underneath. In addition to the revisions and previously unreleased tracks, the new project comes with 14-minute animated short by Code Orange's Eric "Shade" Balderose and an alternate reality video game.
Stream: Spotify | Apple Music
Runnner, Like Dying Stars, We're Reaching Out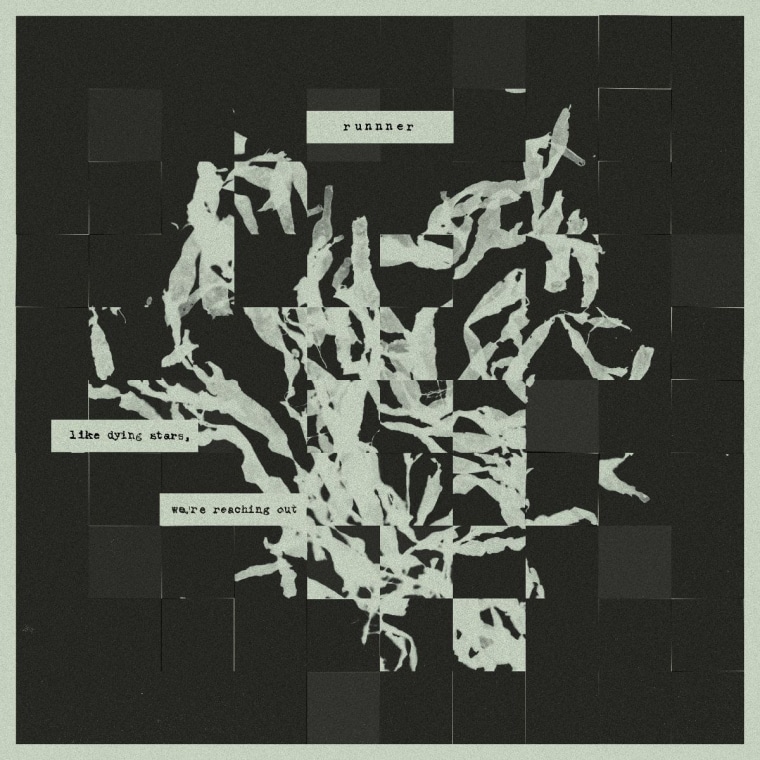 The full-length debut from Noah Weinman finds the Los Angeles-based musician crafting indie rock-tinged folk that feels like walking through an open door into the messy confines of someone's heart. "I was sifting through my demos trying to decide what songs would go on the album, and I sort of started to notice this theme about the limits of language," Weinman says in a press statement. "It's a pattern I see in my life, just having a hard time expressing myself to the people I'm close with."
Stream: Spotify | Apple Music