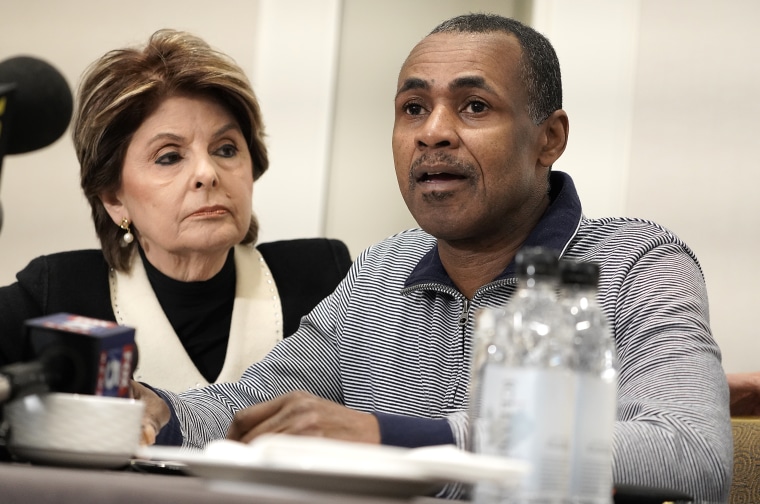 A man in Pennsylvania has handed a tape he alleges shows R. Kelly abusing girls to law enforcement, the Chicago Sun Times reports. According to his attorney, Gary Dennis originally believed the tape included footage of an R. Kelly concert, according to attorney Gloria Allred.
Allred and Ryan shared news of their allegation at a new conference in New York on Sunday. Kelly's lawyer has denied that it is his client in the video and stated that it is "open season" on his client, who faces 10 charges of aggravated sexual assault in Chicago. Three of the four women he is charged with abusing were underage at the time of the alleged attacks.
Speaking in New York, Allred is reported to have said that she does not believe the footage Ryan discovered was linked to the crimes Kelly is charged with. However, she acknowledged she could not be "100% certain" that the man in the tape is Kelly. Ryan said that he has never met Kelly and does not recall how the video came to be in his possession.
Kelly's attorney Steve Greenberg said the R&B singer "denies that he is on any tape with underaged girls". He went on to question "what are these people doing possessing what they obviously believe is child pornography in their VHS collection and what the authorities are going to do".
On Sunday Kelly was released from jail for a second time this year after an anonymous person paid the six-figure sum he owed in child support.