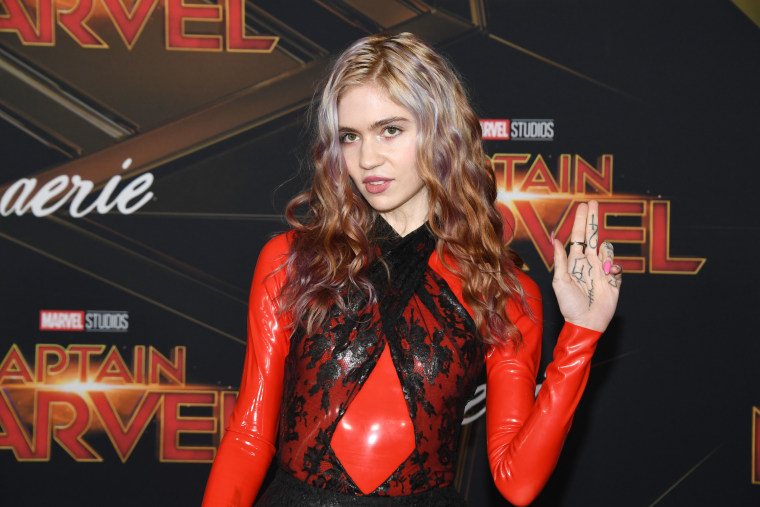 On Wednesday, WSJ Magazine published an interview with Grimes covering her upcoming album Miss_Anthropocene, her relationship with Elon Musk, and much more.
"Grimes" says she has legally changed her name from Claire to c, and refers to the new title as "an intermediate name." Explaining the switch, c says "I'm super bound by the limits I've set for myself [with Grimes]... It would be easier for me if I wasn't stuck with the branding I made in 2009, you know?"
In the future, c says she plans to put Grimes permanently to rest. "I think I'll kill 'Grimes' soon," she says. "It will be a public execution followed by — by something else. I shouldn't say yet." Her decision to switch names is tied to her intense appreciation for branding: "I call branding that is art, lore... Prince has lore. Rihanna has great lore. It's essentially world building. It's my favorite art form."
"I want to make climate change fun," c says about her upcoming album Miss_Anthropocene. "People don't care about it, because we're being guilted. I see the polar bear and want to kill myself. No one wants to look at it, you know? I want to make a reason to look at it. I want to make it beautiful." Ideas she has to promote the album include "pro-apocalypse PSAs" to air on news networks.
Other c projects in the works include a book series with accompanying music. "[T]he songs will come first. It'll be like Sailor Moon and Game Of Thrones, and yeah, it's super, super pretentious…."
Elon Musk, c's boyfriend, was also discussed. The Magazine writes: "When his name is mentioned, c nearly collapses on the floor in a long, pained groan. 'Don't tell him I groaned just now,' she says. 'I groaned out of, I don't know, feminism. I mean, he's a super-interesting goddamn person.'" Later, she says "I love him."
Miss_Anthropocene will be out this summer, according to WSJ Magazine. c previously described the album as "a concept album about the anthropomorphic Goddess of climate Change." Last week she shared a non-album demo called "Pretty Dark." Her previously released single "We Appreciate Power" will appear on the album.