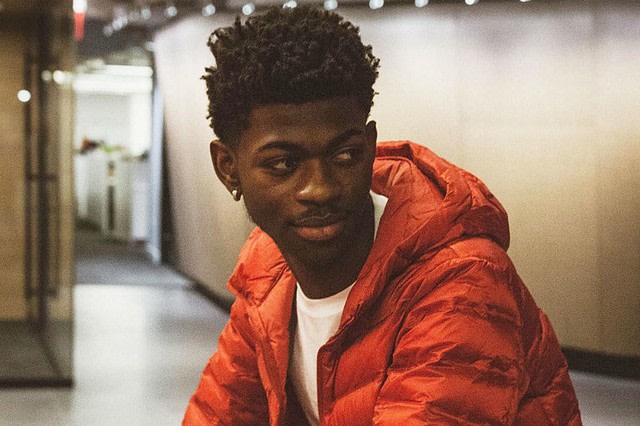 Thanks to the virality of his single "Old Town Road," Lil Nas X has seen massive success over the past month. The Atlanta artist recently signed to Columbia Records and officially released the song on streaming services just two weeks ago. On Spotify, "Old Town Road" has already nabbed over 35 million plays, almost instantaneously warranting placement on the Billboard Hot 100, Hot Country Songs, and Hot R&B/Hip Hop Songs charts.
But a new Rolling Stone article on Lil Nas X reveals that Billboard has since pulled "Old Town Road" from its #19 position on country chart, despite its heavy reliance on the genre's sonic traits and iconography. In a statement issued to the magazine, a Billboard spokesperson explained the reasoning behind the song's removal.
"Upon further review, it was determined that 'Old Town Road' by Lil Nas X does not currently merit inclusion on Billboard's country charts. When determining genres, a few factors are examined, but first and foremost is musical composition. While 'Old Town Road' incorporates references to country and cowboy imagery, it does not embrace enough elements of today's country music to chart in its current version."
In a follow-up quote, Billboard told Genius that the "decision to take the song off of the country chart had absolutely nothing to do with the race of the artist." Lil Nas X's hit is one of the latest entries in a storied canon of country rap, a trend reignited last year by Lil Tracy and Lil Uzi Vert's "Like A Farmer."