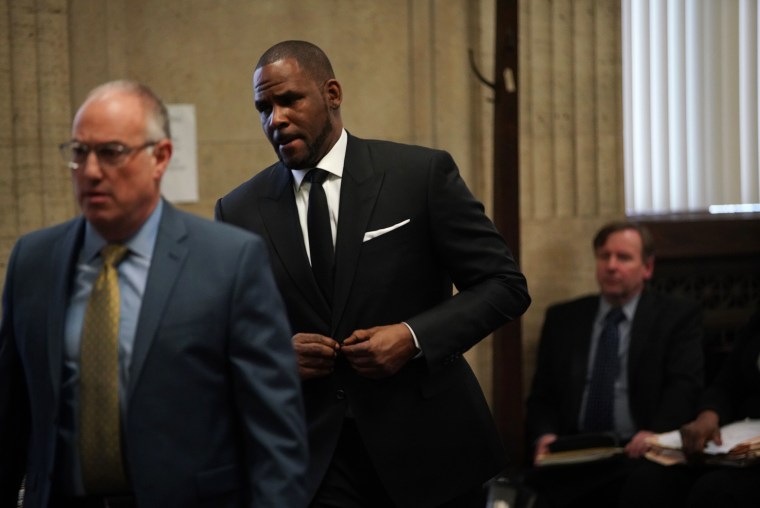 One of the four women accusing R. Kelly of sexual abuse has given an interview to CBS This Morning. Lanita Carter, until now referred to as "L.C." in court papers, told her story to Jericka Duncan in an interview that will air on Thursday morning.
In a preview clip Carter explains that she was Kelly's hairdresser for two years and has been "carrying" her experience since 2003. "I was sexually abused by him and I live after that," Carter told Duncan. "I try to pick up the pieces every day. It's hard but I know I'll get through it. I'm not ashamed of my past any more."
Carter says Kelly forced her to perform oral sex on him when she was hired to do his hair in February 2003. She alleges that she called the Chicago police the same day the alleged incident happened and that Kelly's semen was detected on the shirt she was wearing. Less than a year later Carter accepted a $650,000 settlement and agreed not to go public about the incident.
In 2009, Kelly released "Hair Braider," a song about having sex with a woman who braids his hair. Carter said the song's lyrics mirrored her account of Kelly's assault and signed an agreement of $100,000, with Kelly, who agreed to to never perform the song or include it on future albums.
Speaking to CBS about her experiences, Carter said:"I finally realized, I don't want to be this victim. I don't want to be a part of this. Today I say: 'No more.' You can talk about me. You can not like what I'm saying about your favorite singer. But this is my life. This is my truth. This is what I have."
Earlier this month Kelly broke down in tears during an interview with CBS's Gayle King. He denied all 10 of the charges he faces involving four women, three of whom were underage at the time of the alleged attacks. CBS also ran an interview with two women who live with Kelly, both of whom denied they are with him against their will.