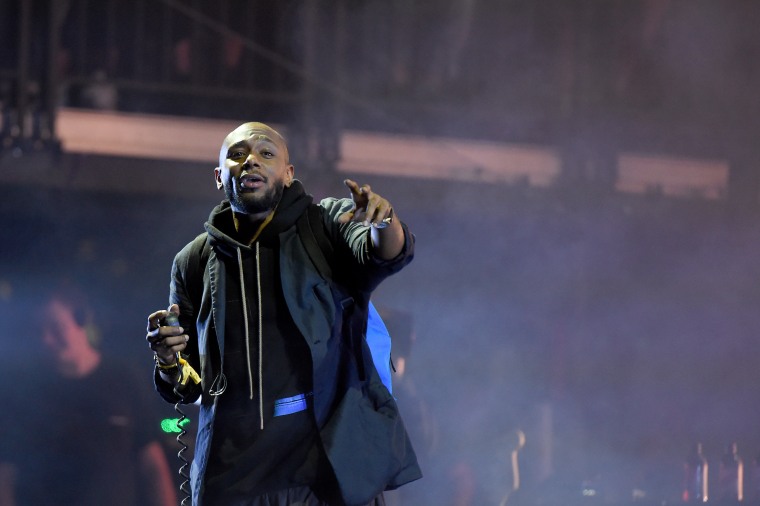 Yasiin Bey has outlined plans for an ambitious new project available exclusively via a series of installations located around the world. Pitchfork notes that the artist, fka Mos Def, debuted new music during Art Basel in Hong Kong over the weekend.
The music is titled Negus and a press release explaining that it is based on recordings made in London in 2015. The music will not be available physically or digitally and will take on a different form for each city is is played in. Locations remain TBC.
Document Journal reports that attendees at Art Basel Hong Kong handed their phones over and listened to "a suite of songs." The eight tracks included songs titled "Dream Study," "Hemp," and "Day Trippers." Bey then took a Polaroid picture of each person, which they could purchase as a souvenir.
The Negus project is produced by Lord Tusk, Steven Julien, and ACyde, and presented in collaboration with Sunny Rahbar, owner of Dubai's Third Line Gallery.
Last year Bey said he and Talib Kweli were working on a new Black Star album together, to be produced by Madlib.