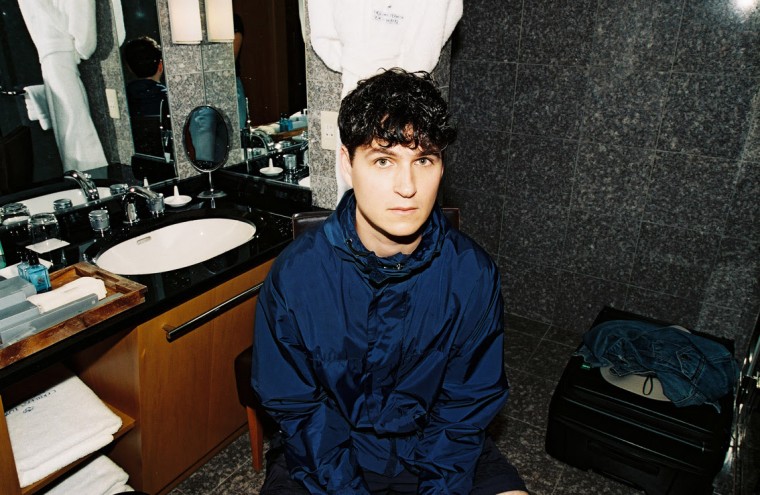 Vampire Weekend have dropped the latest pair of tracks from their new album Father Of The Bride. "This Life" and "Unbearably White" are both streaming below.
"This Life" features backing vocals from Danielle Haim and additional guitar from Ezra Koenig's Beats1 co-host, Jake Longstreth."Unbearably White," meanwhile, was produced by Ariel Rechtshaid and Koenig with additional production by BloodPop.
Speaking to the Times of London in a recent interview, Ezra Koenig said of "Unbearably White": "Infighting among white people about who is marginally more or less white is not particularly interesting." Asked if that is what the song is about, he replied: "There's an aspect of it."
Koenig and his band mates have dropped two pairs of songs from the album prior to today. "Harmony Hall" and "2021" were first with "Sunflower" and "Big Blue" following in March. A Jonah Hill-directed video for "Sunflower" was released last month and features a cameo appearance from Jerry Seinfeld.
Father Of The Bride is out on May 3. Vampire Weekend tour North America this summer with U.K. and Europe dates to follow before the end of the year.