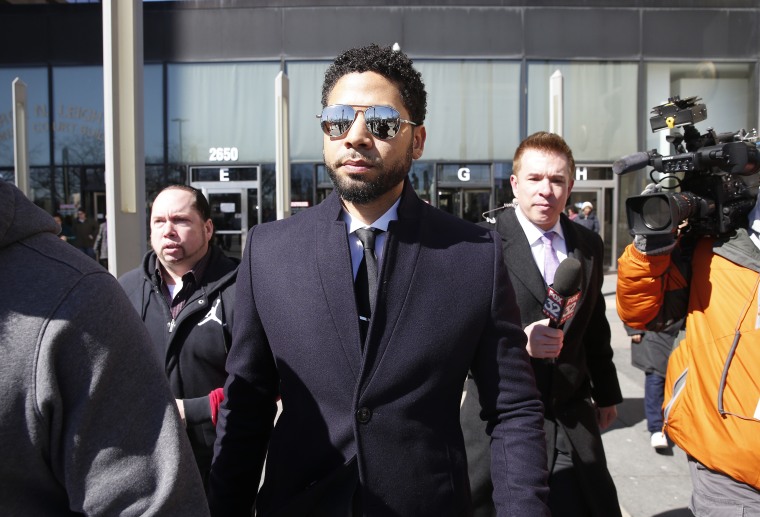 Jussie Smollett is being sued by the city of Chicago over money used to investigate allegations of felony disorder conduct, Assosciated Press reports. It is claimed that the city wants Smollett to reimburse them with over $130,000, money they spent looking into claims he faked an attack earlier this year. In March all 16 charges Smollett faced were dropped. The judge sealed the case and Smollett's record was expunged
Press reports suggest the City of Chicago and the Chicago Police Department contacted Smollett's lawyer on March 28 demanding his client repay the sum of $130,106 for the "substantial overtime hours" spent on the investigation. Smollett failed to return the money in the seven days given according to the City Law Department. Chicago plans to pursue "the full measure of damages allowed under the ordinance" of the suit.
Smollett was accused by Chicago police of falsifying a police report after claiming to have been the victim of a hate crime in January.