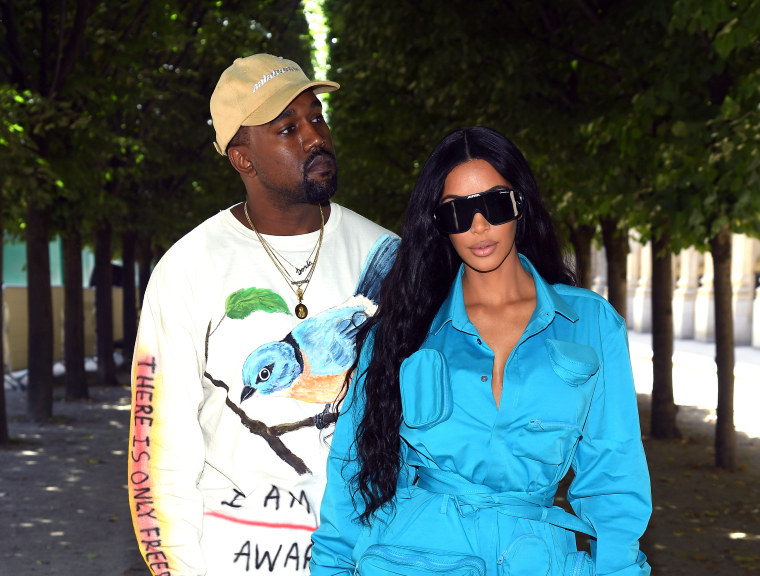 Kim Kardashian West graces the front of this month's issue of Vogue. The cover story, published online today, focuses primarily on Kim's recent pursuit of criminal justice reform, for which she's about to begin a four-year law firm apprenticeship in San Francisco. But elsewhere in the piece, she gives an intriguing anecdote about Kanye's influence on her style, revealing that his team threw out nearly all of her shoe collection early in their courtship.
"When he was still fairly new to the relationship, he was like, 'Can I give you a fashion makeover?' I was open: Sure! Dress me up!" she recalls. "He took me to a Lakers game... and a team of stylists came to my house, and when we came home, there were shoes piled up almost to the ceiling that they had taken out of my closet. I only had two pairs left! I almost started to cry. I spent years collecting those."
She then affirms that she "wasn't offended at all... because I saw what a response I got." Later in the piece, Kim talks Kanye's recent political forays, and insists she has no control over the MAGA hat: "I can be sitting there crying: OH, MY GOD! TAKE OFF THE RED HAT!...I stopped caring, though." Read the entire piece over at Vogue.