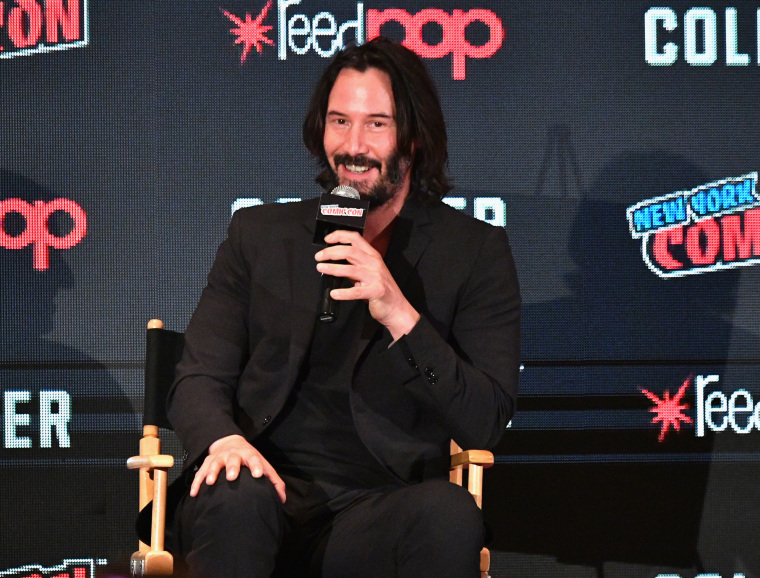 Keanu Reeves, star of memes and maker of many a classic movie, has also flirted with music throughout his career. In fact, for a period in the '90s he played bass in grunge band Dogstar, with whom he released two albums. Legend has it that the band formed when Reeves met drummer Robert Mailhouse in the supermarket.
Reeves is asked about his time in the band in a lengthy, and very entertaining, GQ feature published on Monday ahead of the third John Wick movie coming out. He says he feels bad for the other members of the band, who unfairly had to handle the wider world's derision at Ted of Bill and Ted fame being in a band. Though, he reasons, "I guess it would have helped if our band was better."
He's moved on from band life now and tells GQ that he doesn't keep up with new music much, though he's a fan of Toronto punk band Metz. These days, he says, music is saved for special occasions. "Once in a while," he explains, "I have the moments, where you drink the whiskey and you get the records out and you start doing the DJ thing until four in the morning."
Take the image of Keanu Reeves blasting Metz from his Spotify account, bottle of whiskey in hand, and know that life is better for it being a reality.