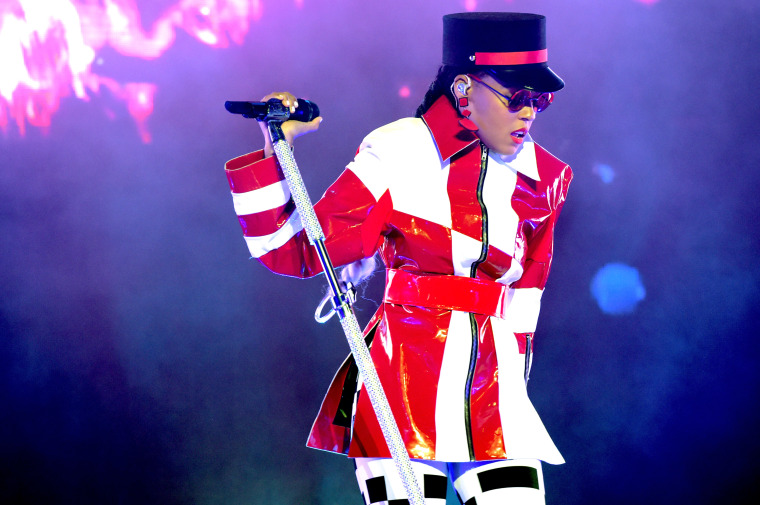 When Disney announced its reboot of the 1955 cartoon Lady and the Tramp, my mind immediately wondered two things: 1) How creepy the noodle kiss scene will look with CGI dogs, and 2) What's going to happen with the racist Siamese Cats characters and their song, full of horribly offensive Asian stereotypes? The second point, it seems, is being addressed, as Variety have announced that Janelle Monáe and her musical collective Wondaland will work on the reboot's soundtrack, which will include a new version of "The Siamese Cat Song."
Nate "Rocket" Wonder and Roman GianArthur of Wondaland will work on the song for the cats – Variety reports that the breed of the characters in the reboot will not be Siamese. Monáe herself will contribute two original songs for the soundtrack, and the Wondaland collective may also retool the original song "He's A Tramp."
At the 2019 MUSEXPO Creative Summit, Disney's VP of Creative Music and Soundtracks Kaylin Frank expressed confidence that Wondaland and Monáe could remake "The Siamese Cat Song" for a more sensitive age. "We're dealing with Wondaland, her team of incredibly creative writers and producers that she works with. So our director has engaged with her in terms of what the storytelling [of] the song needs to be."
Janelle Monáe's 2018 album Dirty Computer was nominated for Album Of The Year at the 2019 Grammys. She recently inked a production deal with Universal Pictures, and will play Gloria Pitman Hughes in the Gloria Steinem biopic The Glorias: A Life On The Road.