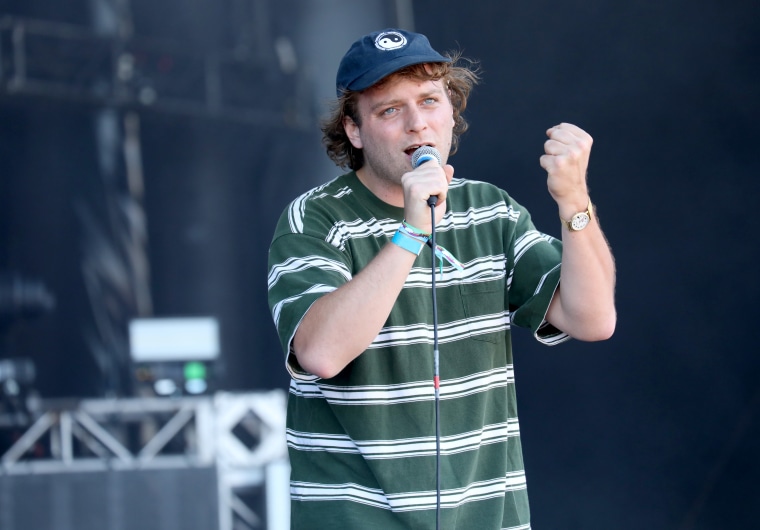 Mac DeMarco took some time to pay homage to Leslie Feist, the "queen of Canada," while backstage at Jimmy Fallon's Tonight Show last week.
"Most of you Americans probably don't remember that we have a queen, but we do. Her name is Leslie Feist," DeMarco said before performing a rendition of Feist's "One Evening" from the 2004 album Let it Die.
The singer-songwriter also performed "All of Our Yesterdays" from his forthcoming album Here Comes the Cowboy while at The Tonight Show. The album will be released on Friday.