Hear DāM-FunK's lustrous new single "compos mentis"
Off his new project, STFU II.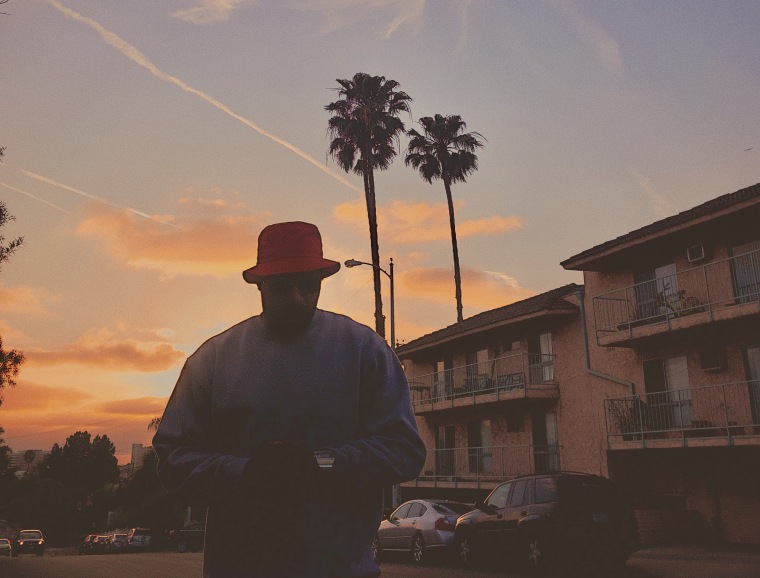 The Latin term "compos mentis" translates to a sound mind, possessing full autonomy over one's sanity. It's also the title of DāM-FunK's newest single, which premieres today. The song will appear on the storied Californian producer's upcoming project STFU II, which drops next Friday (May 17) on Glydezone Recordings.
Though "compos mentis" might not have any deliberate answers on sanity, the song excels at exhibiting DāM-FunK's ability to set the mood with aerial precision. In an email to The FADER, DāM-FunK spoke about the state of funk and the vibe he's aiming to capture on STFU II:
"For me, Funk is not a fad...it's a way of life &..is timeless.
Yet, sophistication is rare in Funk, which is still music connected to the streets (cities & suburbs).
To its influence in Rap / Hip-Hop, Rock, House, Techno, Disco, R&B & more...from its creation out of pockets of Black American culture & experiences; the music continues to live on, through musicians of many nationalities, countries & human beings worldwide, including me; DāM-FunK, based here in Los Angeles, Ca., & Funkin' with style, grace, progression & yes; sophistication via my new instrumental joint: "compos mentis" from the forthcoming STFU II project on Glydezone Recordings.
Now, feel free to just 'glyde'..
Peace."