Drake ingeniously broke the Drake curse by wearing 76ers gear during Game 7
Canada's national nightmare may be over.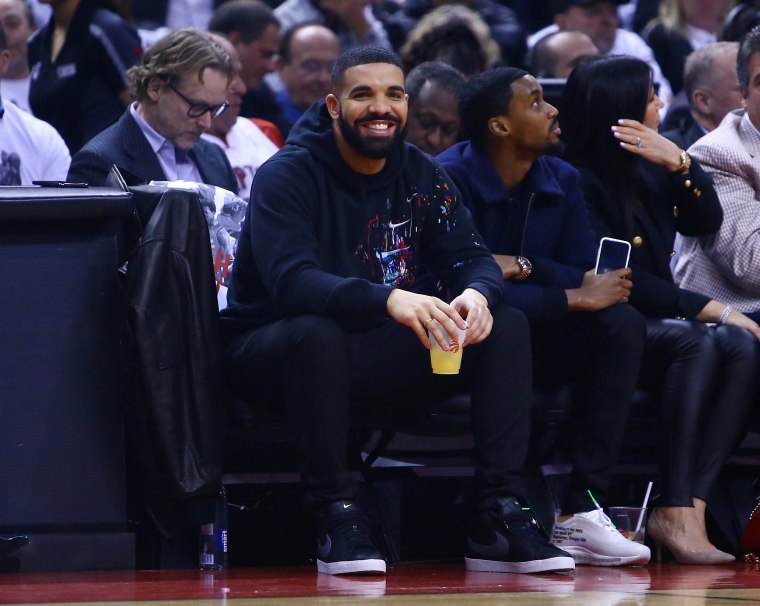 Folklore from around the world is filled with tricksters who bend the rules in order to come out on top. You've got Brer Rabbit, Anansi, and now Drake, who defeated the so-called "Drake curse" last night.
The Toronto rapper has been labeled bad luck by sports teams who lost games after he was pictured either with the players or wearing the jerseys. There's no team more susceptible to the Drake Curse than the Toronto Raptors, who ended up beating the Philadelphia 76ers in a thrilling Game 7. Kawhi Leonard landed a stunning buzzer beater at the game's end, and while rubes will chalk it up to skill, it's clear that Drake won that game with a classic curse reverse — wearing a 76ers uniform while he watched from an apartment.
Drake revealed how he tricked the gods of basketball on Sunday night in his Instagram story and twisted the knife a little bit with a joke directed at Philly residents Meek Mill and Kevin Hart. See screencaps below via Exclaim!.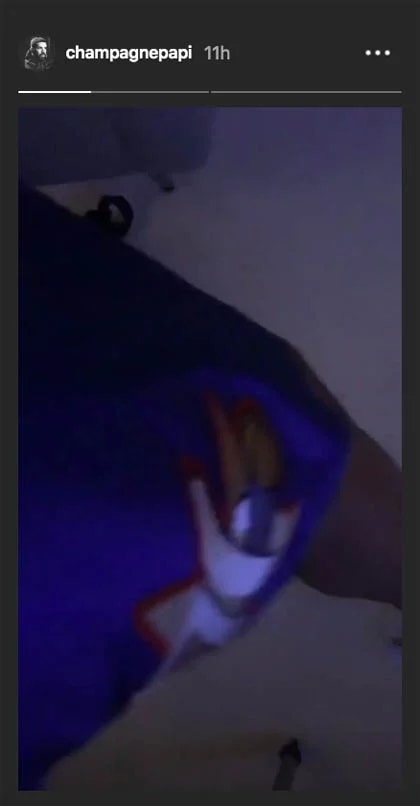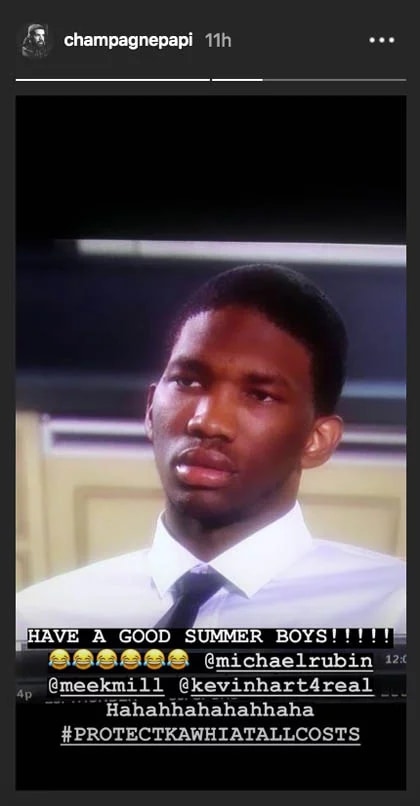 The Raptors will play the Milwaukee Bucks this week in the Eastern Conference finals, and I'll be painting my door with lamb's blood or whatever I can find just to make sure this Drake curse stays gone.