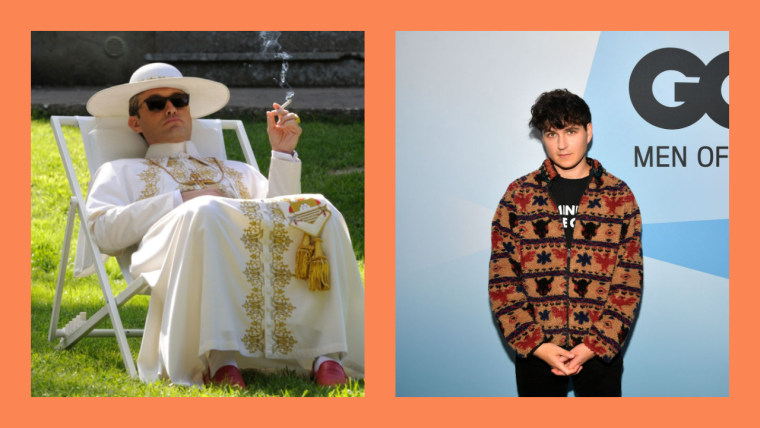 Vampire Weekend released new album Father Of The Bride earlier this month and went straight to No. 1 for the third time in their career. Somewhere along the line, however, it was decided that an album named after a Steve Martin movie and featuring a song titled "Unbearably White" was not arch enough. Enter Jude Law.
The British actor features on a bonus Father Of The Bride track that appears on the Japanese version of the album, released today (May 15). As Stereogum points out, Ezra Koenig suggested on a recent episode of of his Apple Music radio show Time Crisis that the export version of the album would include "a radical reconfiguration" of the song "Big Blue."
Jude Law, fresh from appearances in Captain Marvel and Vox Lux this year, is the radical figure behind this reivention, delivering a reading of Scottish poet Thomas Campbell's "Lord Ullin's Daughter" over a tweaked version of "Big Blue"'s chords. The song has the same name of the poem and is not available on streaming services at the time of writing.
Campbell's poem tells the dramatc story of a young couple on the run from an angry parent. Law makes the stakes clear when he reads the line: "For should he find us in the glen, My blood would stain the heather."
Law was already part of the Vampire Weekend extended universe, having voiced a character in Koenig's Netflix show Neo Yokio in 2018. He played a robot butler in the animated series.
Vampire Weekend, meanwhile, head out on tour in support of Father Of The Bride later this year, first in North America before heading to Europe in the fall.