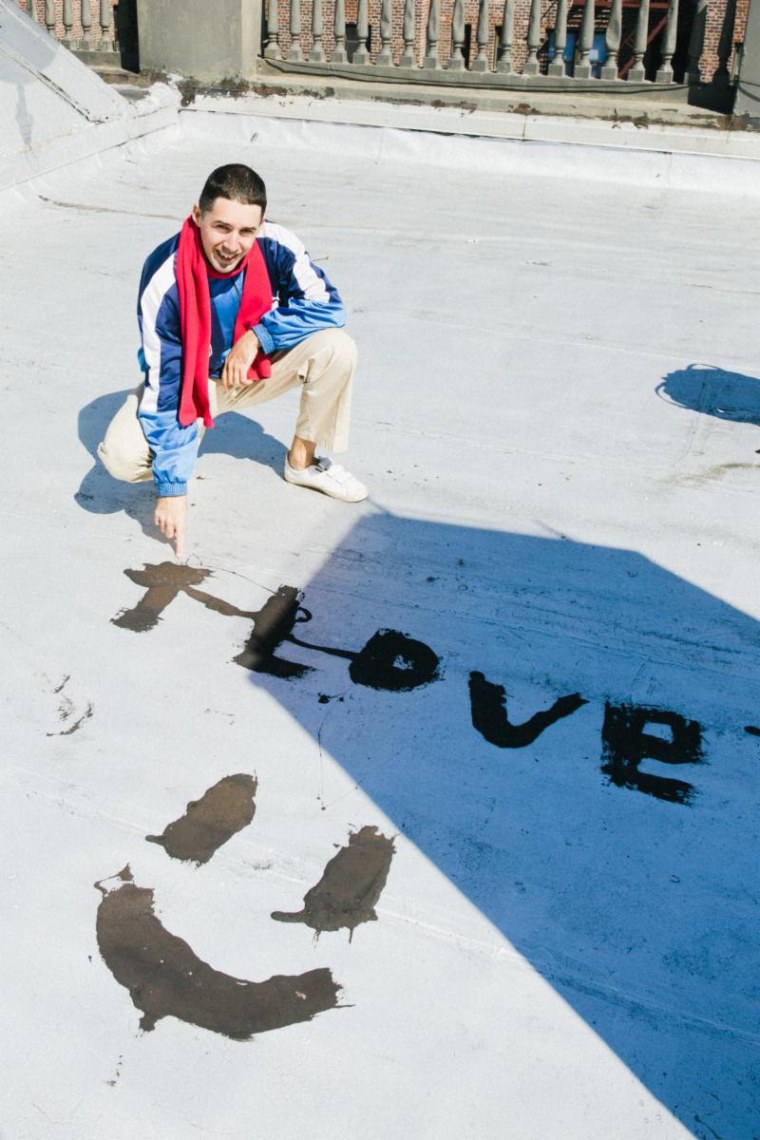 Juan Wauters's new album Introducing Juan Pablo thematically oscillates between the home Wauters has created for himself in New York, and his birthplace of Uruguay. His newest single, "Dos," out today, exists more in the latter, a moonlit melody with a bit of Piazzolla-inspired tango thrown in for good measure. It's got all the components of the best Juan Wauters songs: stark simplicity, bracing intimacy, and an innate ability to hurtle its listener toward a different time and place.
"I recorded the song during a time in which I decided to separate from the idea of recording only at studios and come back to the comfort of recording at my own pace," Wauters said of the song. "On this particular version of 'Dos,' I hear the sound of a music that describes Montevideo, the city were I was born. The harmonium solo was done in a way to emulate the sound of a bandoneon in the way Astor Piazzolla would play it. The song talks about the complexities of a love story."
Listen to "Dos" below. Introducing Juan Pablo is due out May 31 via Captured Tracks.
Juan Wauters Live Dates:
05/15 - Leon, MX - El Callejón
05/16 - Guadalajara, MX - Café Bretón
05/17 - Guanajuato, MX - Antigua Bar
05/18 - Tijuana, MX - Cine Tonalá Tijuana
05/24 - Bogotá, CO - Espacio Odeón
05/25 - Medellín, CO - Teatro Pablo Tobón Uribe
06/09 - Paris, FR - Villet Sonique Festival
06/14-06/15 - Merthyr Mawr, UK - Camp Elsewhere Festival
07/17-07/21 - Lugano, CH - Lugano Buskers Festival
08/01-08/04 - Valle D'Itria, IT - VIVA! Festival
08/03 - Katowice, PL - OFF Festival
08/09 - Amsterdam, NL - De School
08/10 - Ghent, BE - Different Class Festival
08/16 - Leysin, CH - Hautes Fréquences
08/17 - Bioul, BE - LA Carrière Festival
10/29 - Utrecht, NL - EKKP
11/01 - Brighton, UK - Latest Music Bar
11/02 - Leeds, UK - Headrow House
11/03 - Manchester, UK - The Castle
11/04 - Glasgow, UK - Nice N Sleazys
11/06 - London, UK - The Lexington
11/07 - Brugge, BE - Cactus
11/08 - Brussels, BE - Botanique, Witloof Bar
11/14 - St. Gallen, CH - Palace