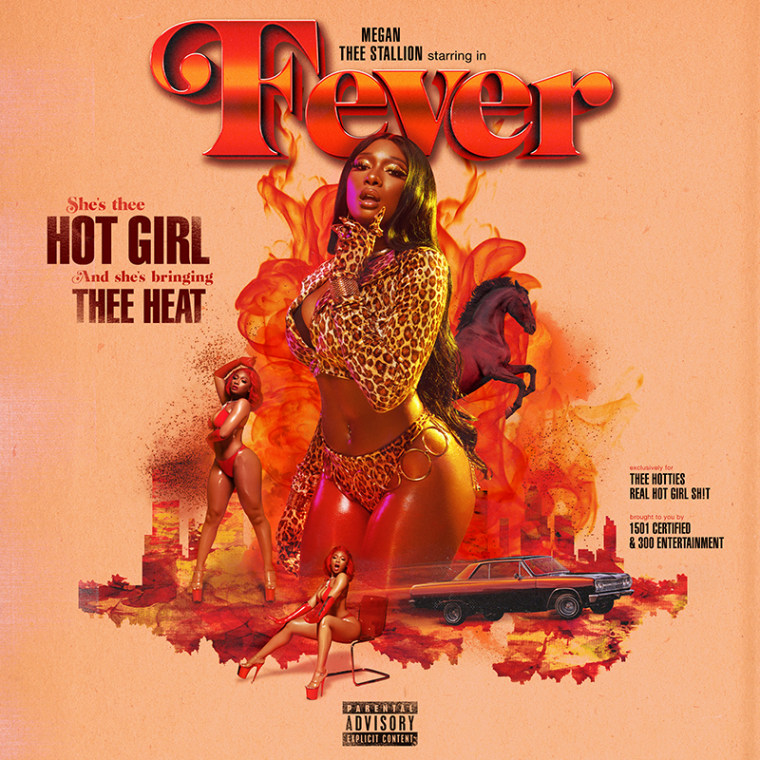 Houston star Megan Thee Stallion gifted the world when her newest project, Fever, was released last night. Just like the three stellar mixtapes she'd already had out, the project is a nonstop party from start to finish, packed with enough energy to last you an entire week. We could very well dedicate all of today's content to how many standout bars pop out on Fever, but to keep ourselves contained, we chose 15 of our favorite lines from the project.
"They wanna know bout me. They say tell me your story / Only thing you need to know is I'm in love with the money" - "Hood Rat Shit"
"Bitch keep talking that shit from yo' Honda / Hoes love to act but they ain't with the drama / Want my spot, gotta fight like Wakanda / Bitch run up and get hit with the one done" - "Hood Rat Shit"
"Lick, lick, lick, lick, lick. This is not about your dick/ These are simply just instructions on how you should treat my clit" - "Pimpin"
"I rock shows by myself. Aint no back up. Aint no help. / Aint no nigga put me on. How I earned all my respect" - "Pimpin"
"He say he feel intimidated when he talk to me / I got that hardcore but he want that R&B" - "Best You Ever Had"
"If he fuckin wit me then he know he gon obey / Pussy finger-licking good like I mixed it with Old Bay" - "Simon Says"
"Pussy so good that he hitting The Woah" - "Shake That"
"When you being real, you ain't worried 'bout who fake" - "Money Good"
"Pull up in a Rolls Royce, finna rock a show / Clique full of bad friends. We at Pappadeaux's / Rent due, finna let your baby daddy know." - "Money Good"
"Your mama don't bring your dad to the mall/ 'Cause when he be in there she know he be choosin'" - "Cash Shit"
"Yeah I'm in my bag but I'm in his too / That's why every time you see me I got some new shoes" -"Cash Shit"
"I'll knock the shit out that bitch like an enema" - "Realer"
"Got more milkshake than Kelis. Ain't met a nigga who can handle me / I think I should be in museums 'cause this body a masterpiece" - "Sex Talk"
"Nine times out of 10, I'm the realest bitch you know / If you ain't want a pimp then what you fuckin' with me for" - "Running up Freestyle"
"Got a ex that's on his homeboy IG tryna stalk me out / Got a ex that miss it so bad, probably praying for me now" - "Running up Freestyle"