Woodstock 50 moves forward with new financial backer
Plans for the music festival continue amid drama.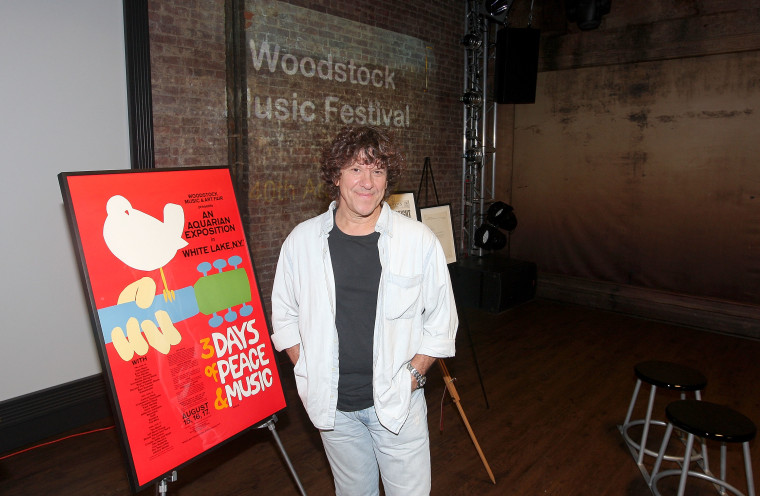 Woodstock 50 organizers might have secured some of the money needed to produce the anniversary music festival afterall.
Vulture is reporting that investment bank Oppenheimer & Co. has been brought on board to help complete financing for the three-day event, which is scheduled to take place in August.
"We are thrilled to be on board for this incredible weekend of music and social engagement," John Tonelli, head of Debt Capital Markets & Syndication at Oppenheimer & Co., Inc., said in a statement, according to the publication. "We believe in Woodstock as an important American cultural icon, and look forward to its regeneration in the green fields of Watkins Glen this
August with all of the artists on the remarkable lineup."
It's unclear how much of the reported tens of millions needed to produce the festival will be paid by Oppenheimer.
The news comes after previous financial investors Denstu Aegis Network backed out of the festival, saying they had concerns regarding the safety and logistical plans for the event. Woodstock co-founder Michael Lang filed a lawsuit, claiming the public cancellation was a breach of contract. A judge agreed, but said Denstu Aegis Network wasn't obligated to give back the nearly $18 million it was planning to invest in the festival.
"We've lined up artists who won't just entertain, but will remind the world that music has the power to bring people together, to heal, to move us to action, and to tell the stories of a generation,"
Michael Lang said in a statement after the most recent announcement.
Vulture reports the festival is hoping to release ticket info soon.