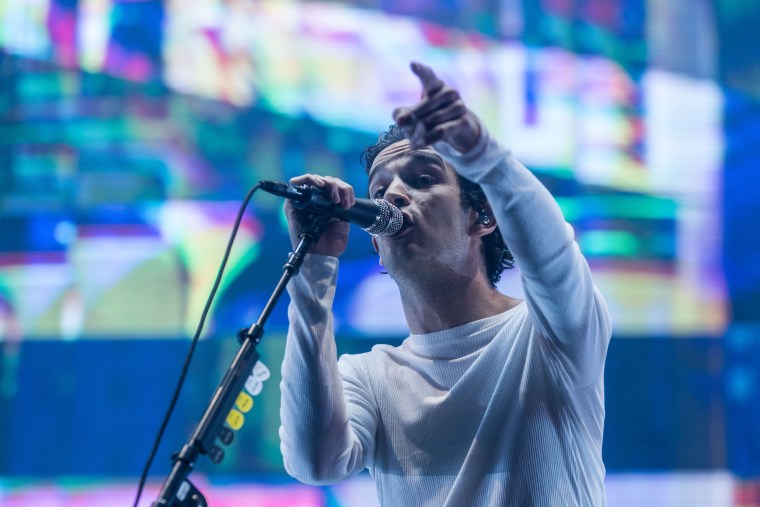 The 1975's Matt Healy is the latest celebrity to speak out against a new Alabama law that bans abortion in almost all instances. Healy voiced his disgust with the ban during The 1975's Hangout Fest set, which took place at the Gulf Shores Public Beach in Alabama over the weekend.
"There's people, men in the active government, actively comparing the harrowing difficult life choices of female American citizens to the Holocaust — to the Holocaust. That is a disgrace," Healy said, noting he read the bill the night before giving the speech. "If you think the Holocaust is analogous to those things, people will call you a monster, but I will tell you, you are fundamentally uneducated."
"The reason I'm so angry is because I don't believe [the ban] is about the preservation of life. I believe it's about the controlling of women," he added.
Healy isn't the only artist to speak out against the ban at the Alabama-based festival. Travis Scott announced he'd be donating proceeds from his merch table to Planned Parenthood during his set.
Other celebrities who have spoken out against the bills limiting or banning abortions in eight states include Billie Eilish and Rihanna.