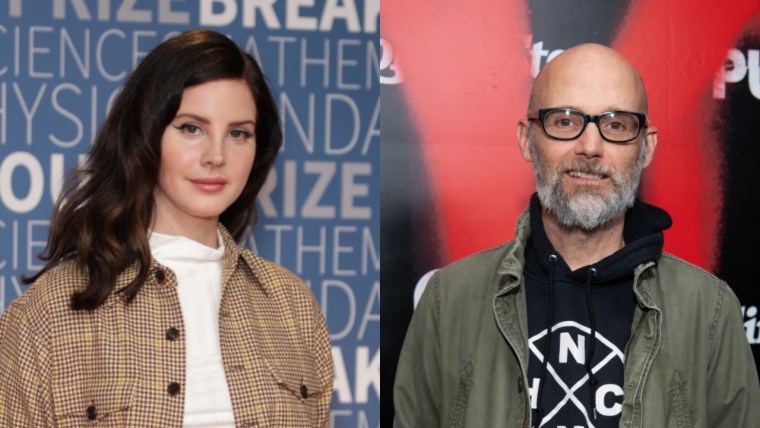 So, of all the potential celebrity couples you can think of, what do you think the weirdest pairing would be? Maybe, like, Bruce Springsteen and Yung Miami? Jared Kushner and Patti Smith? How about Lana Del Rey and famed 2000s lite-electronica producer Moby? If that last one sounds odd, think again — because in the mid-2000s, Moby and Lana supposedly dated.
Stereogum valiantly parsed Moby's latest memoir Then It Fell Apart and found — amongst the various stories about sex, feuds with Eminem, and dinners with David Bowie — an interesting story about Moby's brief relationship with a young singer named Lizzy Grant who, of course, ended up pursuing a career as Lana Del Rey.
"Lizzie was from Albany. She had short bleached hair and looked like a beautiful elf, " Moby says of Lana in the book, "We'd kissed at the bar at 4 a.m., just as the place was closing, and I'd asked her to come home with me. She'd smiled and said no, she wouldn't go home with me after just meeting me, but she would happily go on a date if I called her and asked her out."
There's quite a bit about Lana in the book; head over to Stereogum to check out the full excerpt, including Lana and Moby sparring over what constitutes 'The Man'.